> Spelga Skyline 2005 - Phil Addyman
2nd April 2005
Despite being a bit out of sorts, out of form or both, Charlie and myself joined Joe Blackett (NYM AC) and Paul Kelly (Darlington Harriers) on a weekend trip to the Spelga Skyline race in Newcastle, Northern Ireland. This first counter for the British Championship is 13 miles and 6100 feet of climbing.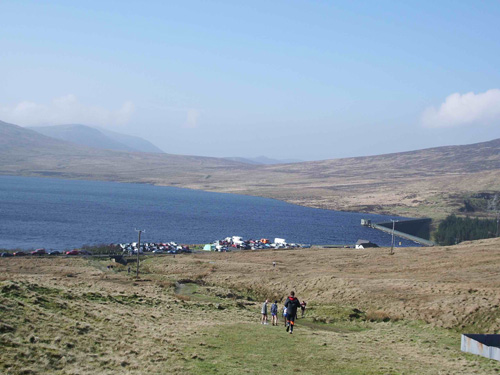 Despite being 3 miles shorter and same height gain as Pentland Skyline it took me 30 minutes more to complete! Recovery from ankle injury at Fiendsdale was the main reason for this, but the lack of defined tracks and completely open moorland running in the latter third of the race is the major contribution to making this race such an arduous undertaking. As it happened Joe got a bit lost, but kept the North East flag flying with a fine 23rd overall, whereas myself, Charlie and Paul all clomped in together in 52nd, 53rd and 54th. (My 52nd here combined ominously with my 51st in Fiendsdale, prompting the inevitable question of when will I ever reach the Holy Grail of a Championship Point in 2005!)
| | | | | |
| --- | --- | --- | --- | --- |
| Place | Time | Name | | Club |
| 52 | 03hrs11min11sec | Philip Addyman | MO | Northumberland FR |
| 53 | 03hrs11min51sec | Charlie Stead | MO | Northumberland FR |
The weather was warm and sunny, a bit over 15C, with many natives saying it had been the best day of the year so far. It was a thoroughly enjoyable experience and I would recommend this race to anyone - logistics aren't too tricky, with convenient Easy Jet and reasonably priced car and cottage hire making it hassle free. Thanks to Charlie and Joe for doing all the sorting out beforehand.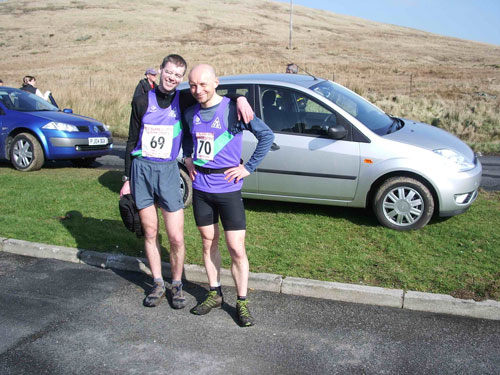 In the latter part of Saturday afternoon, whilst members of one sporting team from the North East of England were throwing their handbags at each other, we four were throwing back the Guiness's in a happy act of NE sporting unity!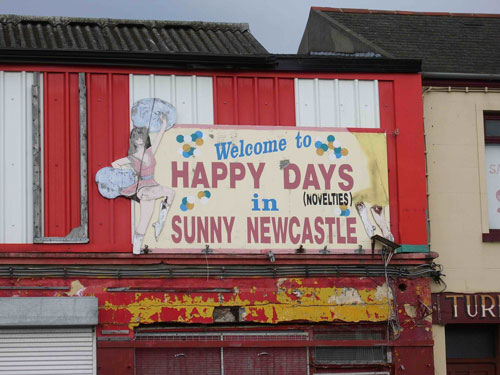 Philip Addyman