> A recce of the Simonside Cairns Race - Phil Green (photos: Phil)
30th November 2008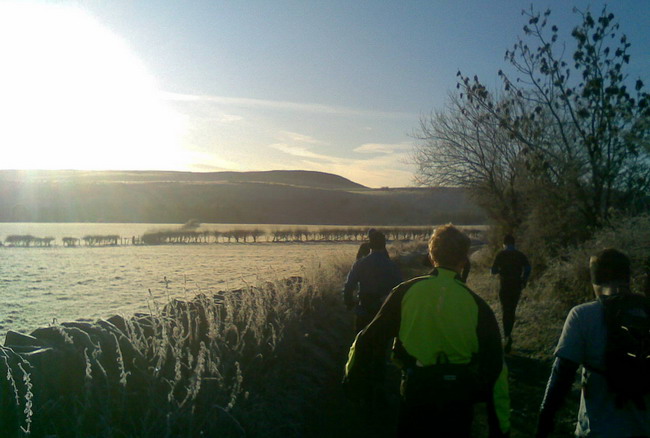 Early morning winter sun on the way up - all photos: Phil Green
Paul has planned to revert back to the original route rather than the route used over the past few years. So a recce of the old route was definitely in order.
A half nine and minus six degree start from the riverside car park saw eleven NFR's set out on a recce of the route. The ground under foot was solid, and sheet ice was everywhere.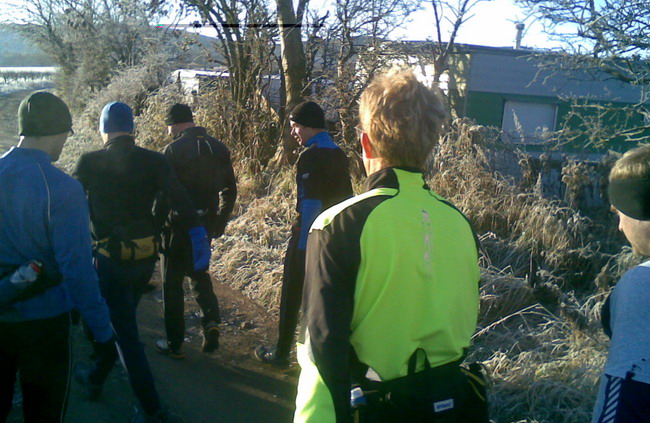 This hill's too much for me
We met Peter Reed and several lady friends at Lordenshaws. The ladies were recceing the New Year's Day race and we parted company after the climb towards The Beacon as Peter carried on with the rest of us towards Spylaw.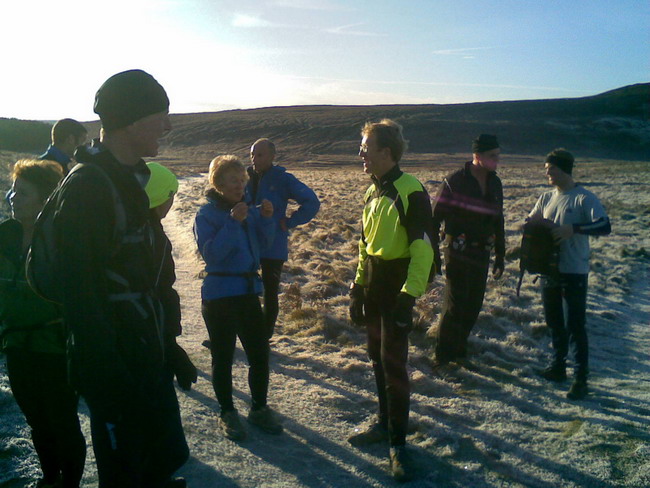 A touch of frost
The winter sunshine set splendid shadows and sunlight across the sacred hills making for an atmospheric trot. Several stops were made around the course to look at the eyestretching views.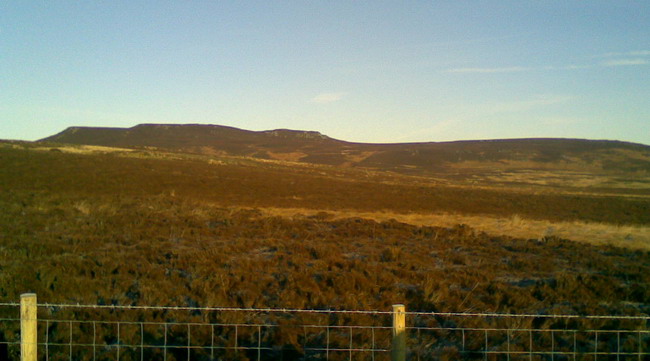 Looking over to Simonside
The main difference in course comes at Selby's Cove where you now go over the stile and fence and follow the waymarkers.The path goes through the trees briefly before re-emerging into a landscape of felled tree stumps, hidden stones and ankle nappers! This only goes on for half a mile before the path re-enters the trees but will prove enough on race day. We had a jelly baby stop kindly provided by Paul A.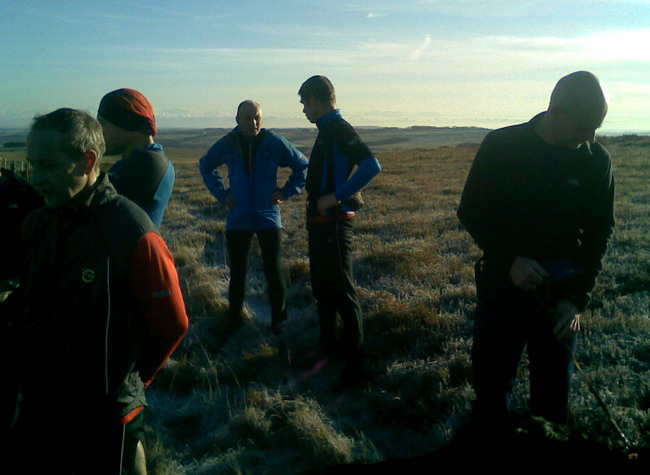 I thought we'd agreed: I bring the jelly babies and you bring the picnic blanket!
The path winds its way through dense pine wood for about 300 yards then pops out onto the Ravensheugh track. It's simple from then, up the tourist route onto the top of Simonside and then the long run along the ridge to The Beacon.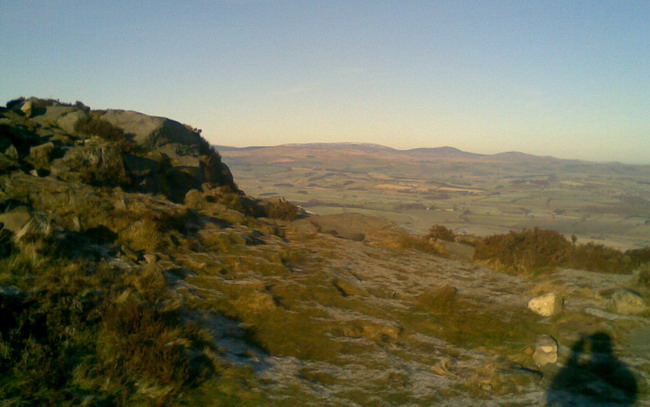 Looking across to the Cheviots (click for larger pic)
The path from Dove Crags onwards has been part paved to limit erosion and it was alright to run on despite very slippy conditions. The descent to Lordenshaws down good sides to the path seemed to provide a nice fast descent. From there on it was plain sailing back the way we came. A grand morning's running in fantastic weather with good company.
Phil Green