> Wanaka Skyline Challenge - John Duff (photos courtesy of Hannah Booth)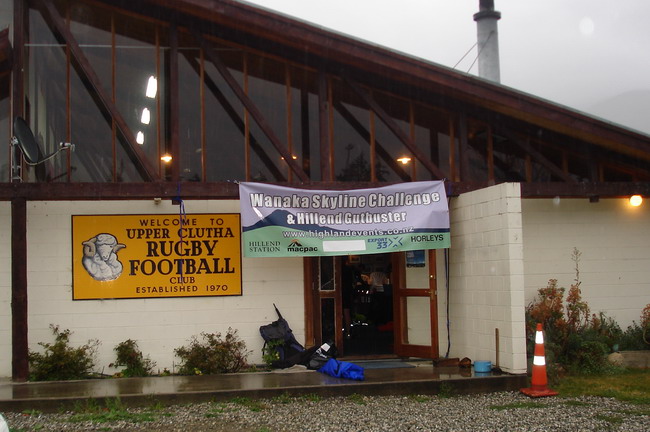 Wanaka Skyline Challenge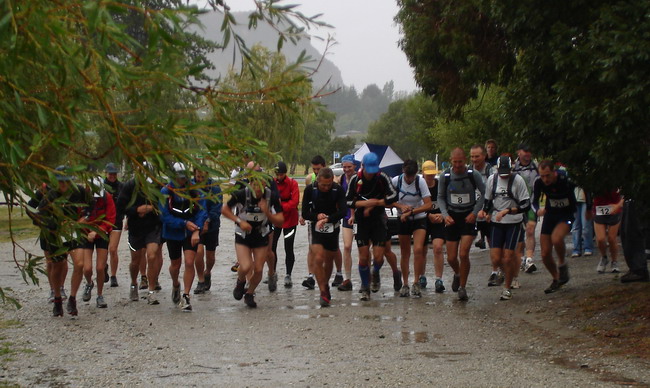 Start of race
Feb 2009
It was raining, the clouds were down, and thermals and gloves were the order of the day. The summer in New Zealand was remarkably similar to the UK. 50 runners were gathered at Wanaka Rugby Club for the inaugural running of the Wanaka Skyline: 27k with 1,340 metres of climbing.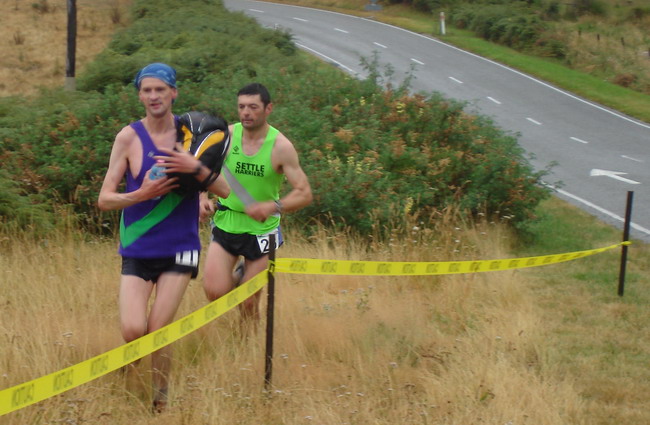 John Duff and John Osborne approaching 1st drinks station
There were 3 Brits at the start: Stephen Granger-Bevan from Reading (proudly wearing his OMM T shirt) and John Osborne from Settle Harriers who I recognised from the UK fellrunning scene. The race started with a gentle warm-up around the lake-side before a stiff climb up Mt Roy. I ran with John Osborne for this section. Being true rock-hard northern fellrunners, we set off in club vests while everyone was wrapped up in thermals. On the long climb up Mt Roy, we succumbed to southern-softie status, and donned thermals and hats as the temperature dropped.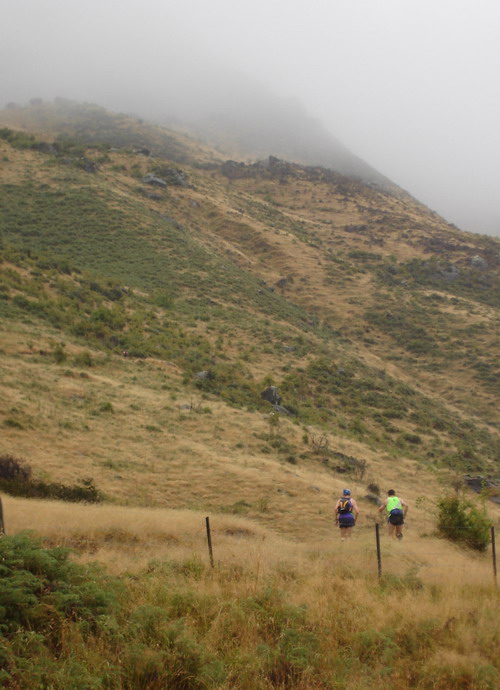 Ascending Mt. Roy
After summiting Mt Roy, the route headed along the skyline to Mt Alpha (the highpoint at 1,630 metres). This was a true fell-race section with only a narrow trod. In the mist and rain, there were no views and I concentrated on looking out for the next marker pole which denoted the path through the crags. I reached Mt Alpha in company with Brendan from Franz Josef (NZ West Coast) and we started the long descent together. The going was similar to the Sedbergh Hills, but with a Ben Nevis amount of descent. Brendan and I pushed each other to a fast time until I just managed to get ahead of him at the end.

I finished in 3 hours 8 mins, 7th overall and second in "the masters" (V40) out of about 50 runners. Stephen Granger-Bevan won the race. John Osborne finished about 30 mins behind me, not helped by missing a turn-off on the ridge and partially descending into the wrong valley.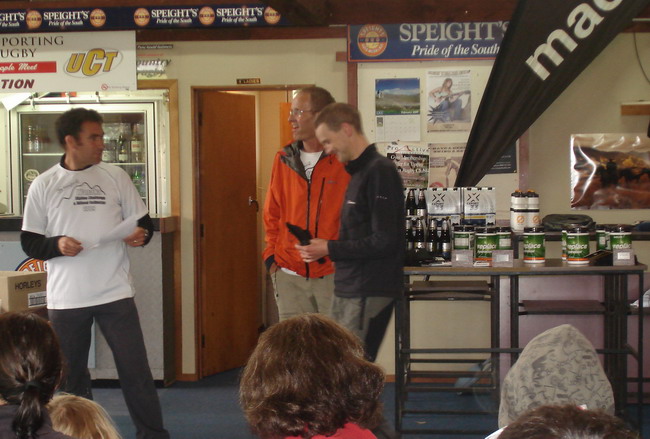 John Duff V40 winner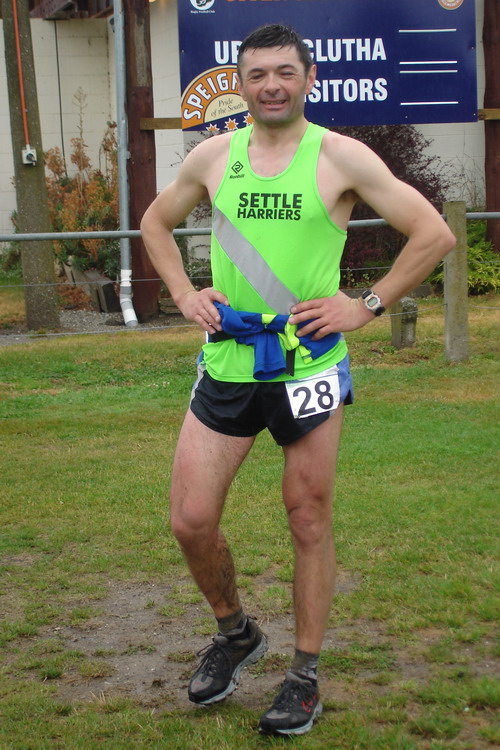 John Osborne at the finish
Afterwards there was tea and sandwiches in the rugby club, then the chance for a few refreshing beers in the evening. All great fun, and a good introduction to my first New Zealand mountain race.
results and photos on Highland Events website

John Duff