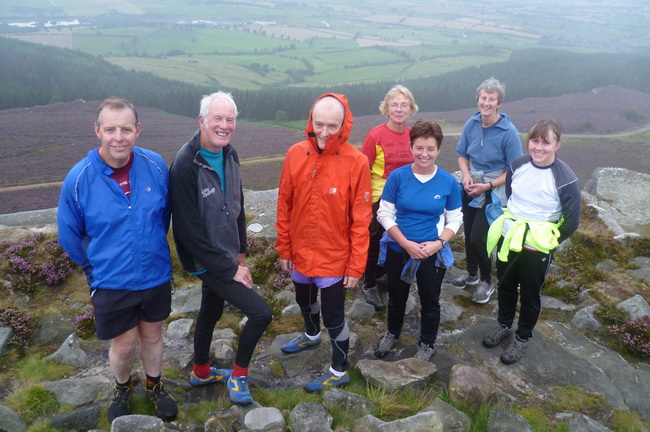 It was nice to have such a good turnout last night at Lordenshaws for what was not a race, but a get together to remember Ruth.
It was special for Ruth's partner Bill to be able to run the complete route of what was Ruth's final race.
Others ran various routes but all seemed to enjoy the night.
Friends turned out from local, Tynedale, Durham, & over the Borders.
About a dozen of us ended the night with beer, pickled eggs & cheese & onion crisps in the pub.
Thanks to all those who took part.

Peter Reed
a few more photos from Keith