13/01/08
Clay Bank East
- from Old Cheviot (photos: Rob)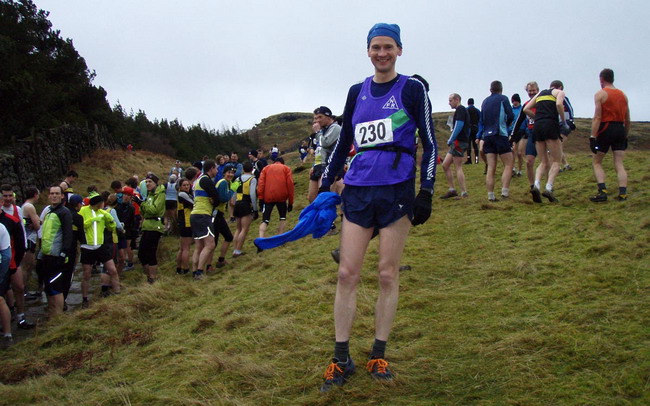 John braves the chilly wind and whips off his windproof
6 miles / 1000 ft (BM)
A large field meant that the start was delayed by 15 minutes at Clay Bank East. The day was mild but windy, and it was on the chilly side as Old Cheviot hung about at the start. The race got underway with a short sharp climb up to the moor ridge. Turning right at the top, runners were faced with a strong head wind on the escarpment track to checkpoint 1 (which turned out to be an honesty mark in keeping with the other checkpoints).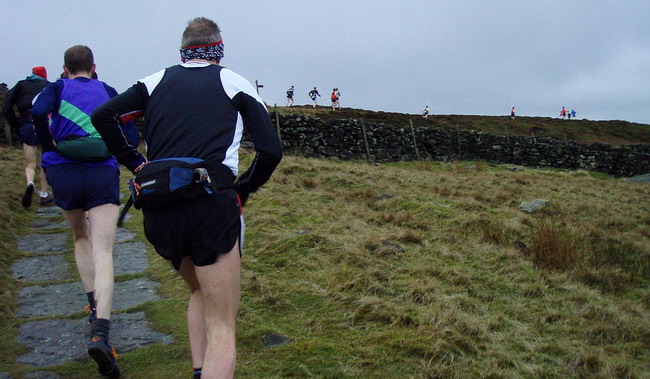 Top of the steep start up to Carr Ridge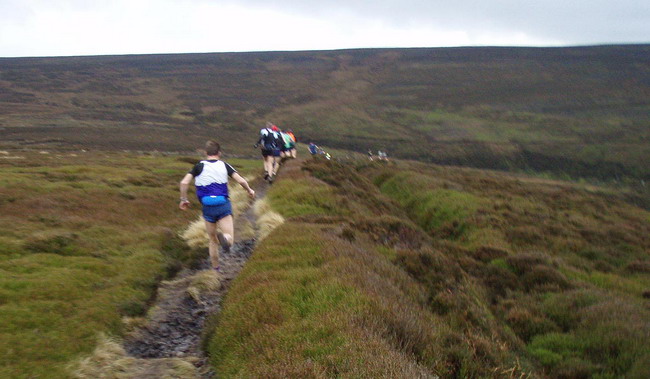 Narrow paths on some sections made it awkward to overtake at times
OC managed to sneak ahead of Rob Stephens on the climb up to Urra Moor, and then hung on for the long gradual pull to Round Hill – the highpoint of the North Yorkshire Moors. After rounding the trig-point, life became easier as the strong wind was now on the runners' backs. But there was no letting up, as Rob was just behind. So OC pushed on along Carr Ridge, before a muddy slither down through the woods. After a final slight incline, there was a fast descent down a track to the finish.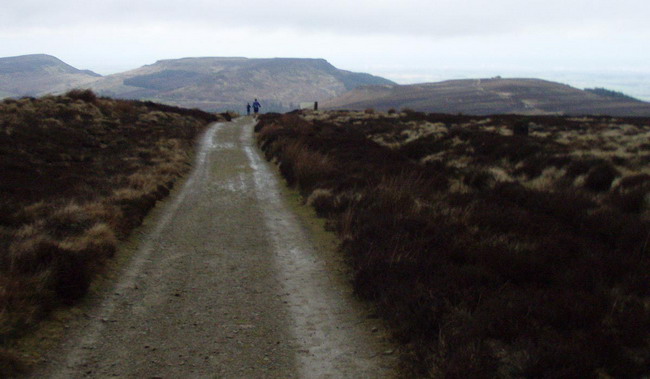 The fast return path (John just up ahead)
OC was glad to reach the finish-line and take a breather – his aged bones are not used to these short races. Rob came in soon after, with Emma Bain (NFR's lady representative at the race) not far behind.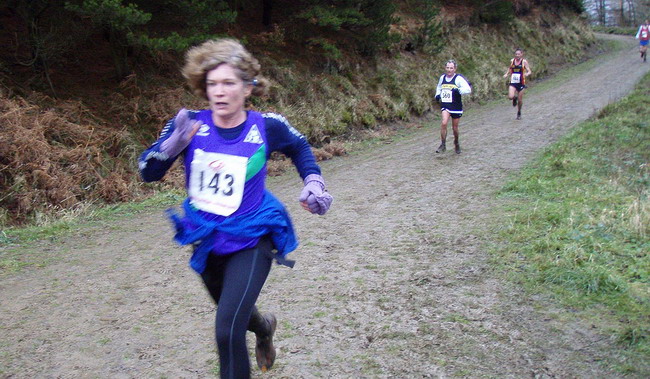 Full throttle for Emma Bain as she sprints in to the finish
OC doesn't know who won the race as he didn't stay for the prize-giving, but the results will appear on the NYM website. Many thanks to Dave Parry who organised this enjoyable race. OC looks forward to seeing you at the AGM/Annual Dinner/next fell-race (or all three).
Old Cheviot