23/03/08
Criffel Hill Race
- from Philip Addyman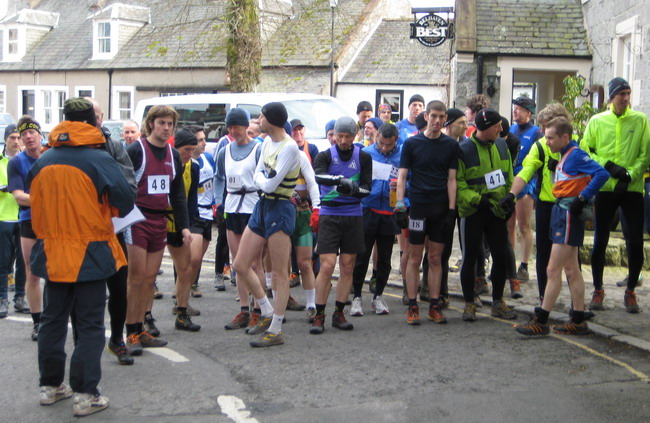 I was in Dumfries and Galloway over the Easter period and had ear-marked this race beforehand. New Abbey is a very nice little village in an understated but beautiful part of the world. The start is at 13m and the race is a straight out and back 11km course which summits at 569m. Interestingly, some people do the "back" a lot quicker than others: I went up to the summit in about 38 minutes along with the eventual second and fourth placed runners, yet Adam Anderson took nearly three minutes out of me in 20 minutes of return descent. Must be all this running in the dark that all these Carnethy lot do and nothing to do with the fact that a young lad in road running shoes took time out of me on the descent at Grey's Pike!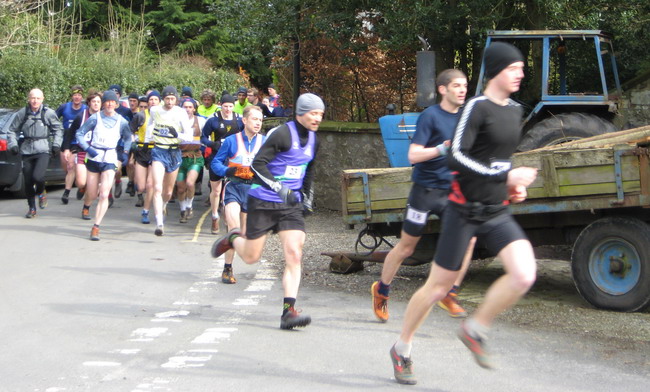 The race is organised by Westerlands Cross Country Club. It was a nice friendly affair and was well attended with nearly 50 runners and no reported mishaps.
Would definitely recommend this in future, although I can't guarantee next year you will be running through a couple of inches of Easter snow as you approach the summit.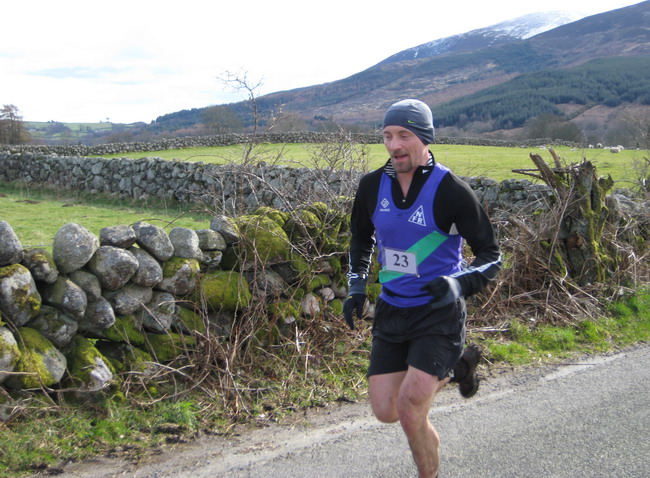 Phil Addyman