10/08/08
The 13th Forest Burn Fell Race
- from Will Horsley (photos from Rob)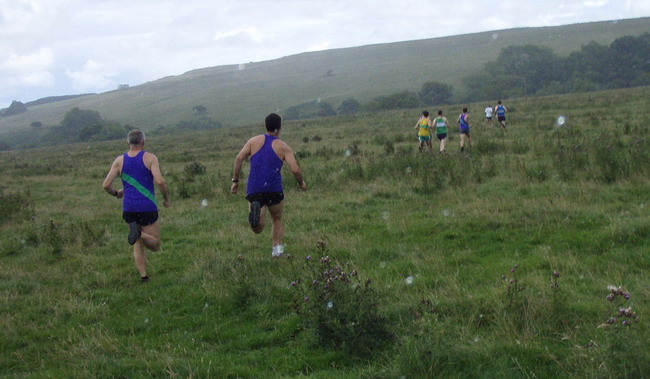 Nick pulls away from the start
The show may have been cancelled [muddy fields] but such a minor point was never going to stop the fell race. The course was altered to the original Tomlinson route, which is a bit quicker than the new Horsley route, to encourage some new course records. And we weren't to be disappointed, with local star Nick Swinburn taking over 90 seconds off the old record which had stood since 1999. Even if Nick had been asked to do a couple of laps of the showground and a few somersaults he would still have beaten it. This is surely a record that will stand for a long time now. Unsurprisingly Nick led from start to finish with only the occasional glimpse of him visible to the chasing pack. There was quite a battle for second place, with Horsley's youth just enough to edge it from team mate P Sanderson who graciously encouraged Horsley onwards when he had faltered exiting the burn. This made it a 1-2-3 for NFR. In the women's race Robertson had an equally comfortable time at the front but did not improve on her own course record.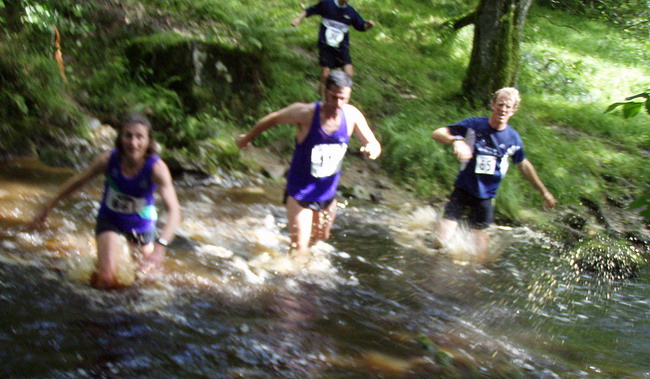 just after this shot, Karen trips over and goes in deep!
Every finisher received a bottle of beer and a chocolate bar, which seemed most welcome after the drenching we received during the race. See you all next year!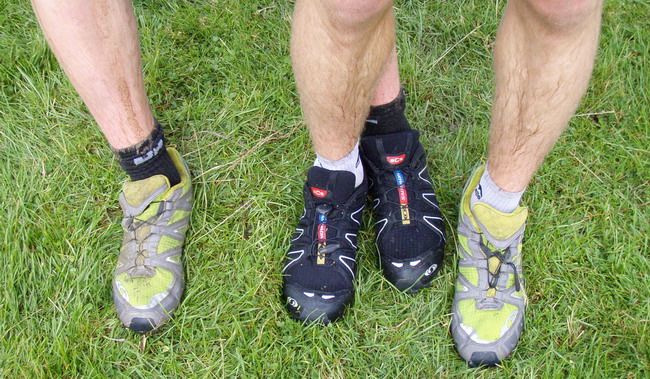 Nick and Greg Swinburn: brothers in feet!
results (pdf)
Will Horsley