31/08/08
Pinchinthorpe Plod
- from Phil Green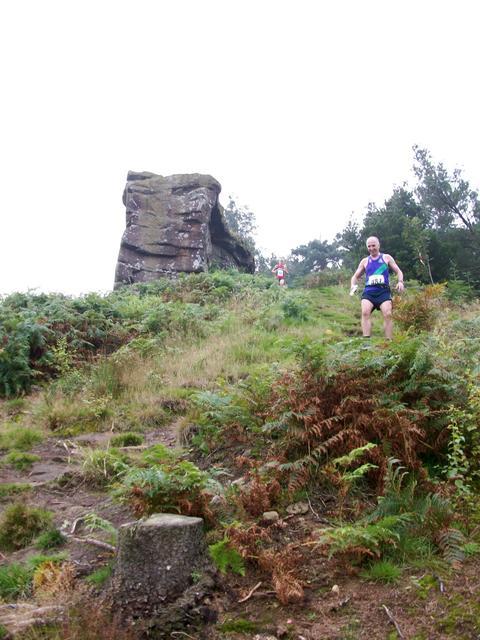 Dave Beaumont at the Hanging Stone - photo: David Coxon
A very hot and humid day to run round the Guisborough woods and moors
However another top trot out for NFR , led by the very speedy Phil Sanderson, who was 4th overall and 1st Vet 40, followed in seconds apart by Gary Jones in 5th place (having a break from 90 mile + a week marathon training)
Next NFR was Scott Gibson in 54 mins, just back from honeymoon in the far east (congrats again) and looking tanned.
I followed in at 56.11 followed up by David Coxon and David Beaumont. Jim Bulman from NYM was first and NYM took the first team slot.
Another well organised race by David Parry, with generous prize list.
Phil Green
more photos from David Coxon
results and more info about the race on the NYM website