27/06/09
Arrochar Alps
- from John Duff, photos from John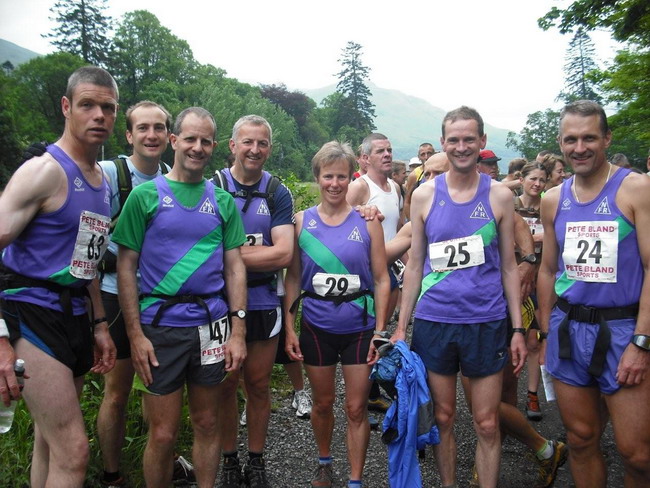 Team NFR
8 NFRs ventured north to tackle the Arrochar Alps. This tough race packs 8,000 feet of climbing and 4 Munros into its 15 miles. The race is held at Arrochar which is on Loch Long north of Glasgow near Loch Lomond.
The day was warm and humid with cloud cover at about 2,000 feet. After an initial 3 mile run-in along Glen Loin through the woods with plenty of midges for company, the race started in earnest with a near vertical climb up Ben Vorlich, our first Munro. There was a precipitous descent to the Loch Sloy dam before a steep pathless climb up Ben Vane. We dropped out of the cloud for the next checkpoint at a col, but were soon back into the clag on Beinn Ime, the highpoint of the day at 1,011 metres. After passing through another col checkpoint, we ticked off our fourth and last Munro for the day at Beinn Narnain. A rough descent led to the finish back at Arrochar.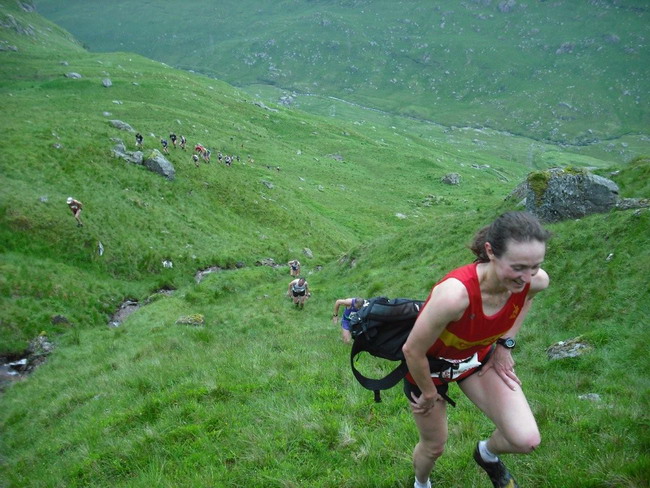 Climbing Ben Vorlich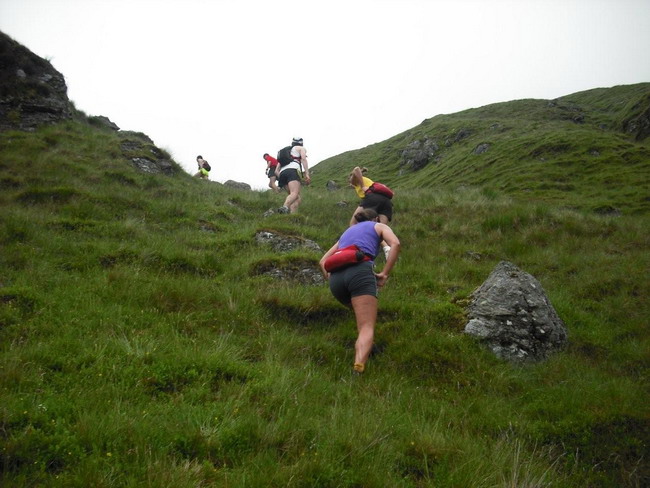 Steep climbing
All the tops were in cloud which placed navigation and local knowledge at a premium. Lewis Grundy demonstrated the benefit of a recce, and was first NFR home in circa 4 hours 10 minutes. He was followed by Will Horsley and Jeff Ross. Paul Appleby, Paul Hainsworth and myself finished after them. John Telfer lost an argument with a rock and retired (though fortunately first medical officer Horsley patched him up and ensured no lasting damage), and Jane Grundy called it a day after a wander in the mist on Ben Vorlich. I also enjoyed a wander around Ben Vane's many bumps and hollows, but at least had the company of Peter Simpson from Dunfermline on my travels and indeed for the rest of the race.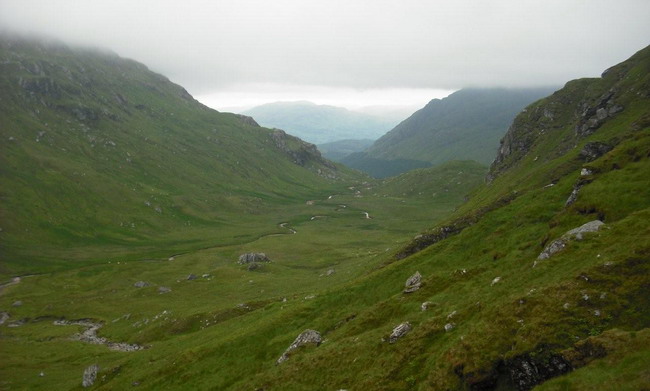 View whilst climbing Beinn Ime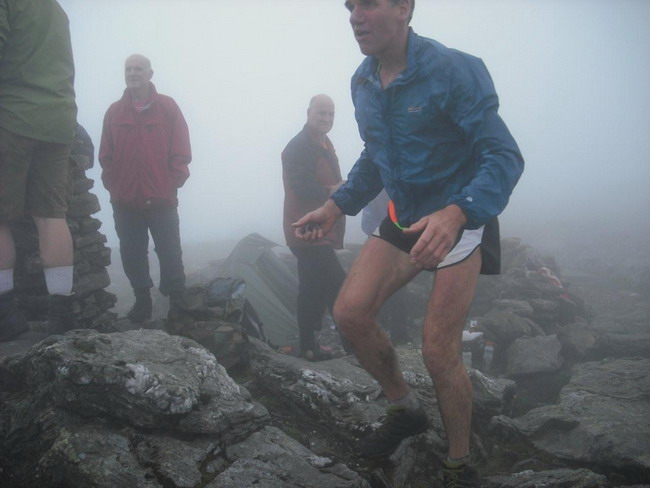 Mist on the summit of Beinn Nairnain
The race was superbly organised by Rob McQuater and his Westerlands team, and the marshals were unfailingly cheery despite the mist and midges.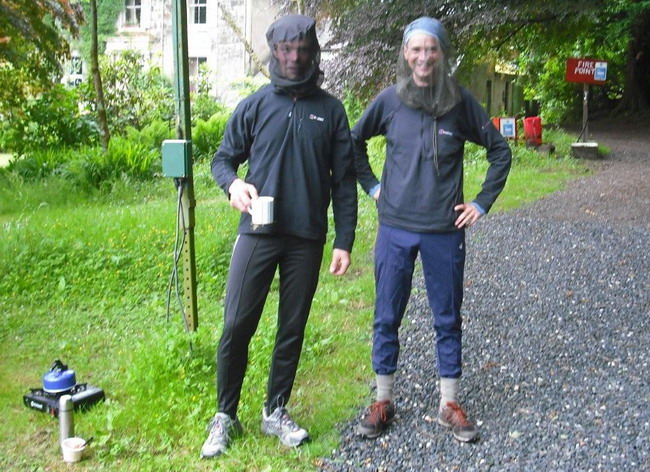 Midge nets to the fore at Glen Loin campsite
This was an exceedingly tough race, made more difficult by the conditions – about 20 folk retired from the 90-ish starters. But as we tucked into the welcome soup and sandwiches at the Arrochar Hotel afterwards, I began to wonder what the hills would look like on a clear day. Who knows – I could be back for more.
more photos from John
John Duff