09/07/09
Beacon Hill Fell Race
- from Paul Appleby (photos from Rob & Philip's mum)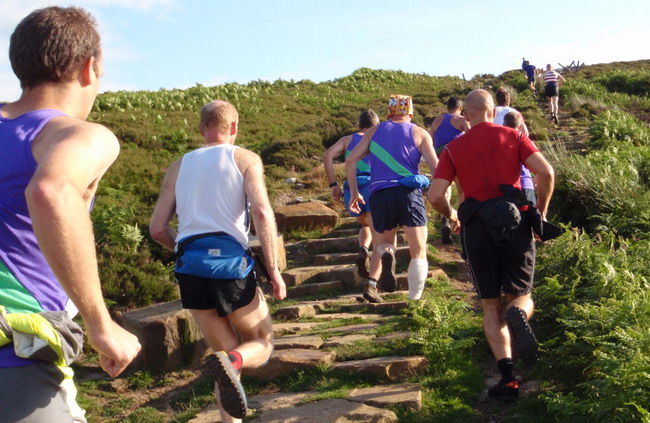 Front runners take off ...
1500ft / 6 mile
A dry, cool and airy night greeted the 43 runners for this midweek NFR championship race. The conditions were a welcome relief for those who had participated in the gruelling Chevy Chase the previous weekend. Underfoot conditions were good apart from some longish bracken and soft ground in the wooded section.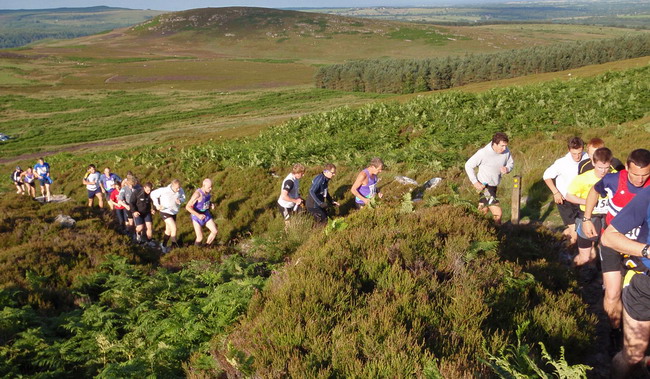 ... and a stream of runners follow in their wake.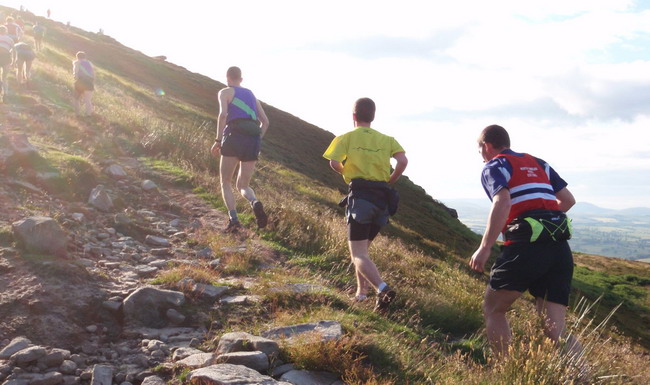 Uphill and into the sun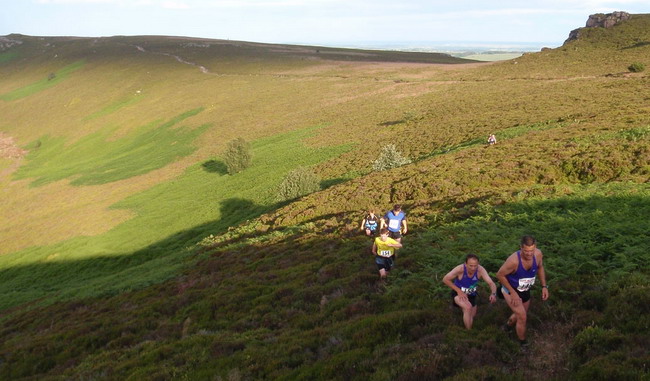 Up to the escarpment path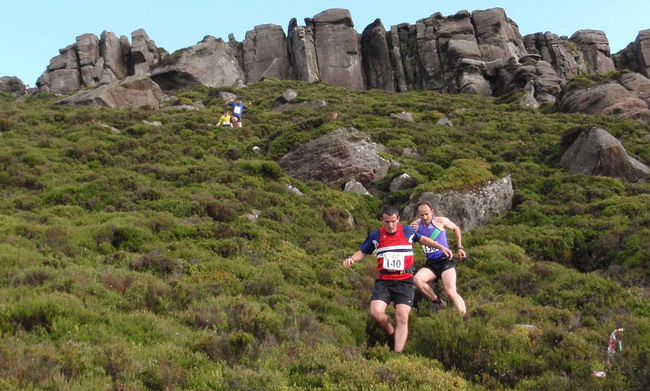 Thrilling descents ...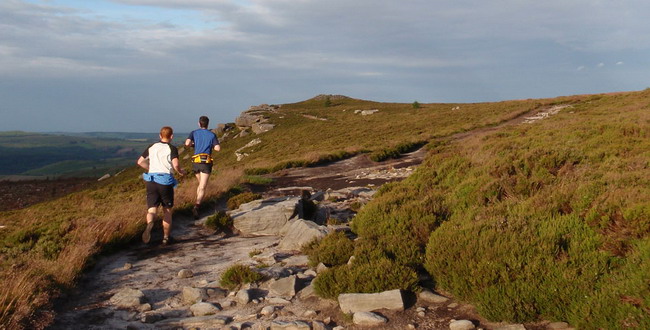 ... and a fabulous evening run along the tops.
Philip Sanderson led the field up the first climb and gradually stretched away coming home in 49.30, half a minute up on last years time and almost 5 mins in front of second place. Jeff Ross had a storming race coming home second followed by Will Horsley in third. Two very close finishes followed between Stephen Matthews/Jim Thompson and Jak Lowdon/Geoff Scott. Louise Wilkinson led the ladies home followed by Sue Mitchell, Steph Scott and Michelle Armstrong. Terry Hart nursing bruised ribs was first V60 and Joe Garbarino MV70 still amazes everyone with his courage and enthusiasm.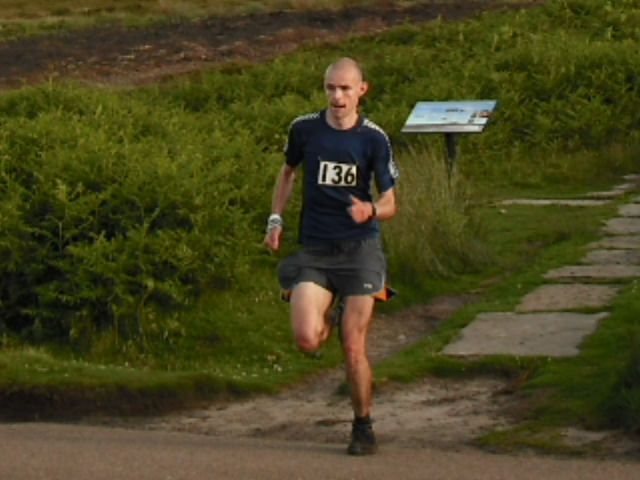 Philip in front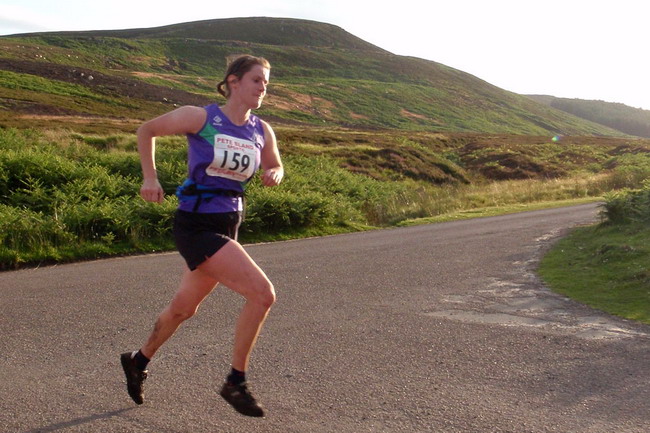 Louise takes the lead for the ladies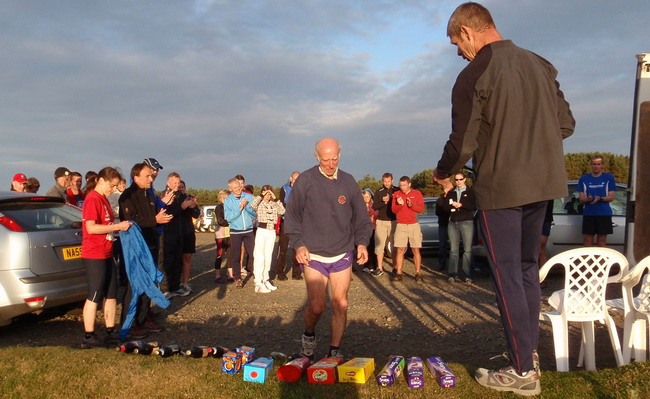 Joe Garbarino picks his prize
Fell racing debuts were made by the 6 Gosforth (rugby) lads who all finished with a smile even though one of them had sprained an ankle and had to hobble to the finish. Also Darren Rafferty from Rothbury making his debut got round in a good time.
Overall a good night rounded off by a few of us at The Gate Pub for a pint and a pickled egg!
Paul Appleby
photos from Philip's mum