04/09/09
Ian Hodgson Relay 2009
- from David Armstrong (photos: Dexter & Marcus Byron)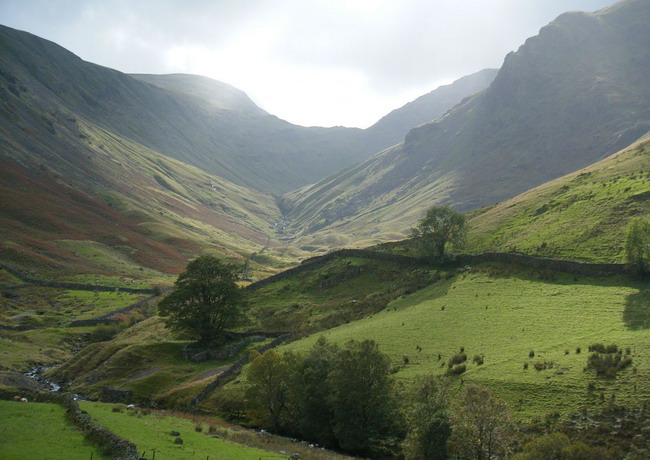 Hartsop view
After the disappointment of cancellation in 2008, we were all delighted that the weather was favourable and the 2009 event took place as planned. There had been a scare during the night on Friday when the marquee almost blew away in the gale force winds. But in the true spirit that is the Hodgson, it was re-erected by the intrepid organisers at 6.00am on Sunday morning!
The team arrived a runner short, after Geoff Scott didn't meet up with us as planned. We knew it was unlike Geoff not to be in touch, and we all assumed something important must have come up at very short notice for him not to let us know. Never did we imagine the tragic reason that lay behind it. We are all very shocked, and our thoughts are with his family at this difficult time.
Lee Bennett and I ran leg 1, over Dove Crag and Red Screes, with its vicious descent to the Kirkstone Inn. We finished in an unspectacular, but respectable 25th out of 68 teams. I'm not quite back to racing fitness, which was probably just as well as, being a runner short, Lee was earmarked to also run leg with Scott Gibson. At least I didn't extend him too much!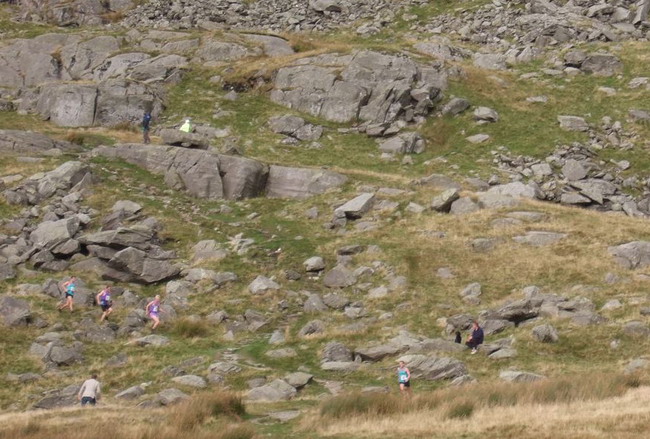 Dexter and Lee finish Leg 1
Jon Robinson and Francis Blunt took over for Leg 2 over Raven's Edge, Caudale Moor and High Street to Hartsop. This is a testing leg with lots of open running in between the ascents. Jon and Francis brought us home in 26th place as they handed over to Lee and Scott for Leg 3.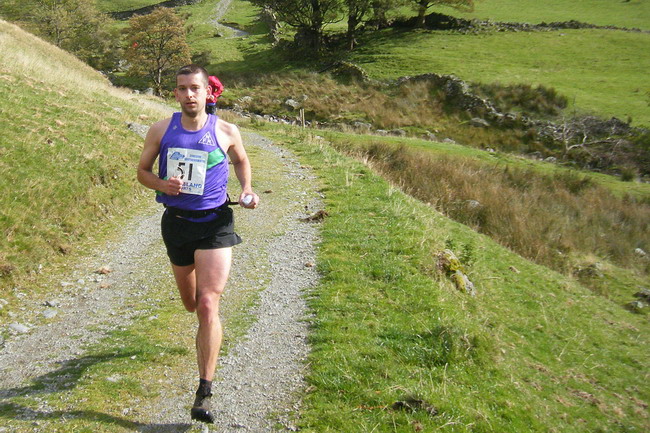 Jon Robinson on Leg 2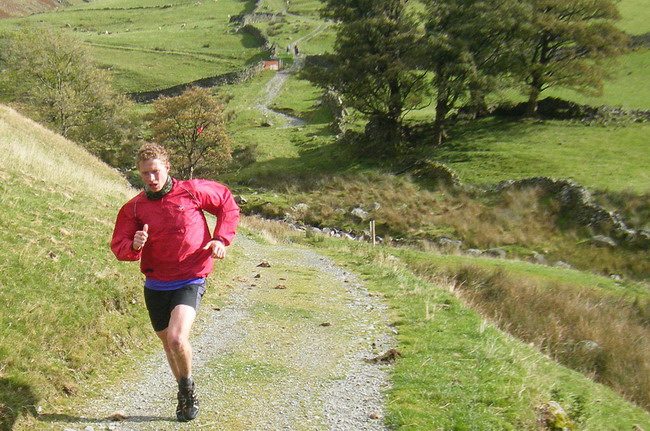 Francis on Leg 2
Leg 3 is the shortest leg, but has a vicious ascent to start from Hartsop up to Angle Tarn and then has a long open fast descent to Patterdale. Scott and Lee ran a strong leg, finishing 18th fastest for their leg, and lifting the team into 23rd place as they handed over to our final pair.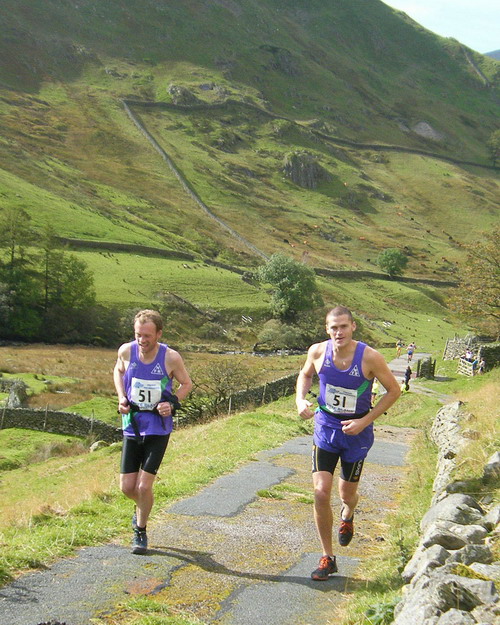 Lee & Scott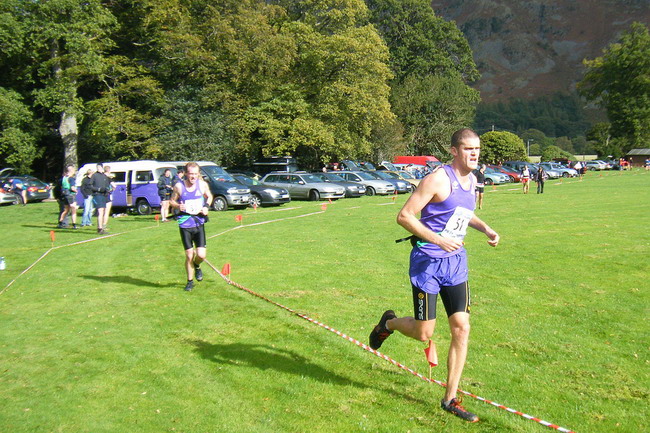 Scott & Lee at the finish of Leg 3
The 4th and final leg was Gary Jones and Phil Sanderson. This is the most testing leg with around 3,000ft of ascent over almost 8 miles. The route takes in St Sunday Crag, Cofa Pike and Fairfield before Hart Crag and a steep descent down the fellside to a long fast track to the finish. They ran strongly enough, but were disappointed with a less than ideal route choice on the descent from Hart Crag which they felt cost them 3 or 4 places. Overall we finished 25th, which was reasonable, given we had several of our faster runners unavailable, a 49 year old recovering from an operation (me!) and one runner having to run two legs. We were still comfortably the highest placed North East club, well ahead of Saltwell Harriers in 46th and Tynedale Harriers in 49th.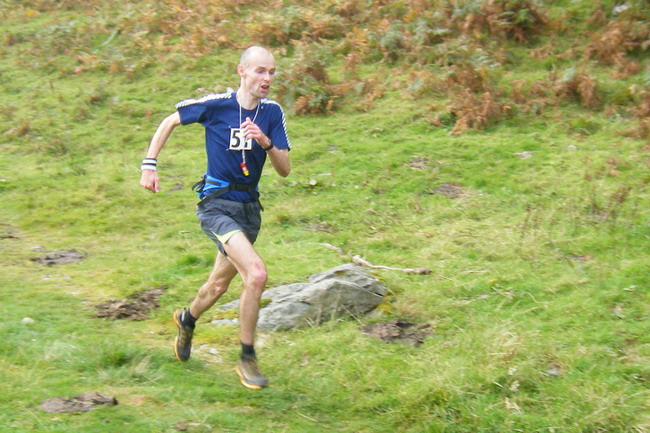 Phil on Leg 4
Rumour has it that the race may return to its traditional clockwise direction next year.
more photos from Dexter
Dexter
results on Sportident