24-25/10/09
OMM 2009
- from John Duff (and photos)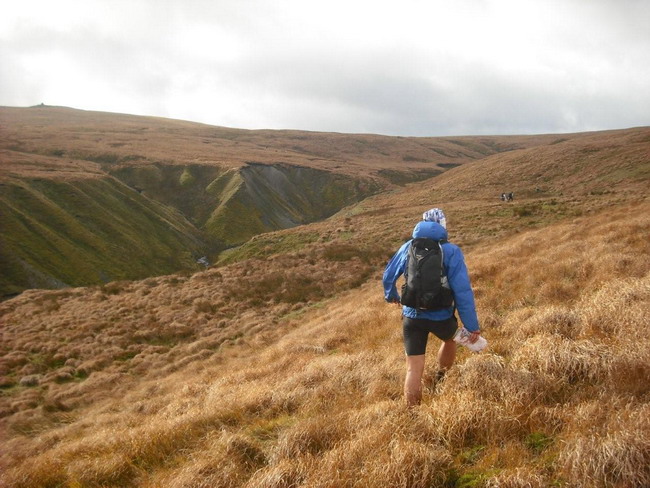 Paul in the Elan Valley
Paul Hainsworth and I competed in The OMM at the weekend. It was held in the Elan Valley in mid-Wales. Rain and mist on the Saturday morning gradually cleared out to leave good visibility, passing showers, and a stiff breeze. There were tussocks galore on the rolling hills, and any paths were at a distinct premium.
We were entered in the medium score event. Competitors choose their own route and tick-off as many checkpoints as possible in the allotted time. This was a new experience for me, and Paul had only done a score event once. Our inexperience showed on the first day when, after a promising start, we completely misjudged our run in to the finish. After bagging an outlying high-scoring checkpoint, we were faced with an 8 mile run-in along a winding lakeside road. All our earlier good work was wiped out with a huge time penalty. Paul was unfailingly cheerful, describing the road-bash as "good training". I found it more difficult to take such a positive attitude, and now know why I don't run on the roads any more.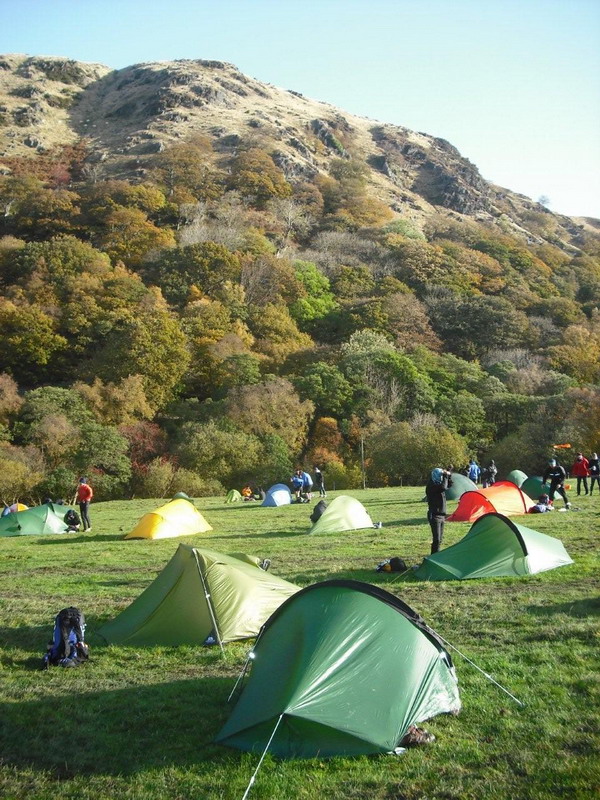 midcamp
Edward Watson (NFR) was also in the medium score with his partner George Crawford-Smith. They ran half the distance that we did and finished on virtually the same points – a salutary lesson.
We learned our lesson on day 2, running a more conservative route and ensuring that any spare time was spent ticking off checkpoints near the finish. We still had to leg it for the finish, but at least this time it was a glorious descent down a grassy ridge. Our strategy paid-off as we accumulated the second highest points total for day 2.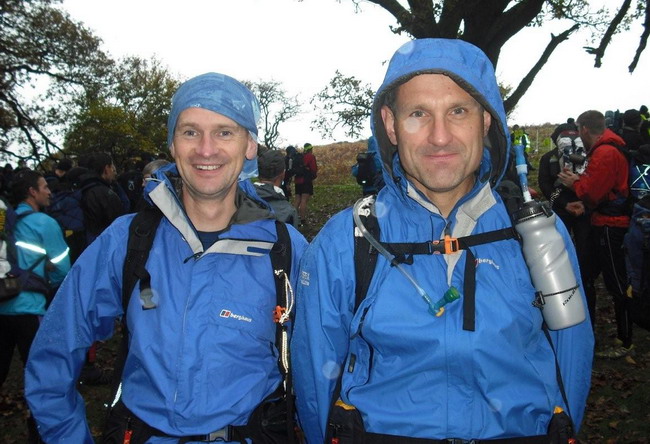 John & Paul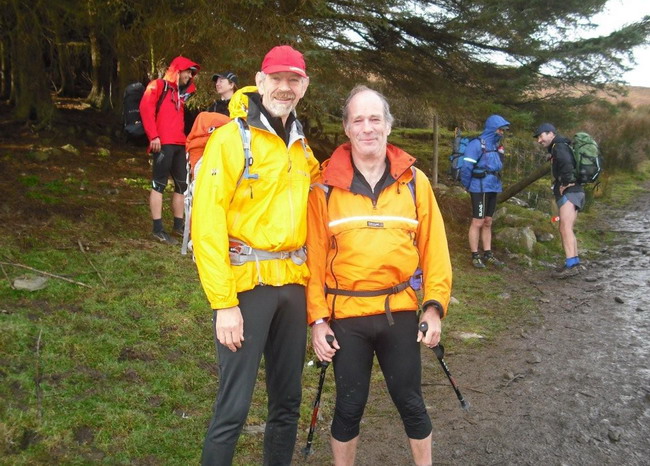 George & Edward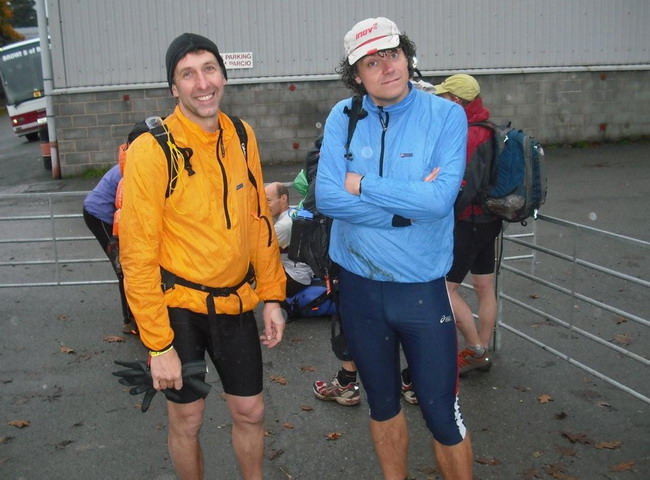 Dave & Phil
Steve Birkinshaw and Jethro Lennox won the elite course after being in second place overnight. Francis Blunt and Aengus McCullough finished a creditable 16th in the elite. Also spotted at the start were Dave Hicklenton and Phil James – "fresh" from a 24 hour flight from Australia.
more photos from John
John Duff