11/10/09
Pentland Skyline
- from Paul Appleby (and photos)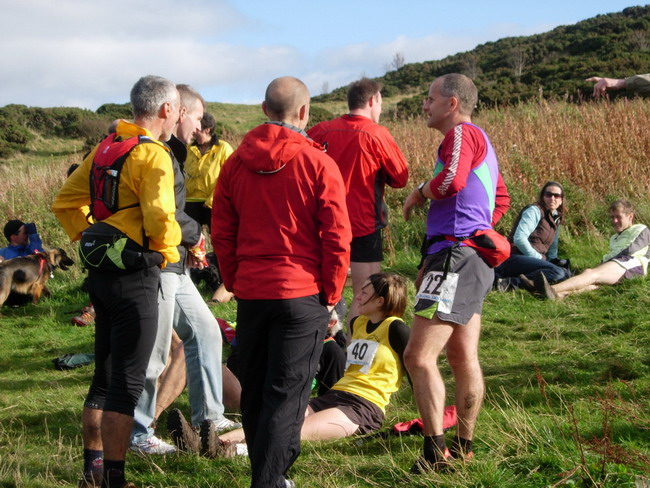 catching up
16m / 6200ft
8 NFRs took to the Pentland Hills for the last race in the Scottish Long Series: Gary Jones, Steve Matthews, Lewis & Jane Grundy, John Telfer (aka Keswick John), Billy Fraser, John Dallinson and myself.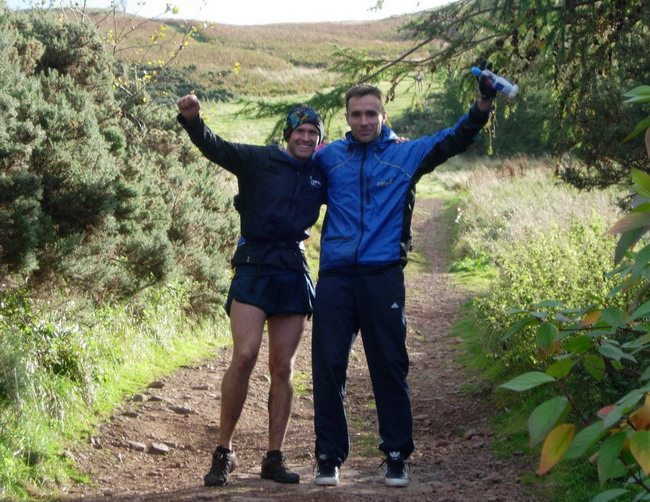 Steve and Gary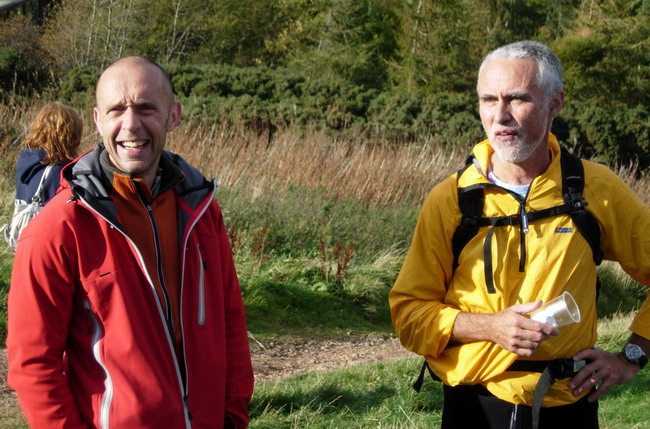 Lewis and John
A lovely drive up the A68, through the Borders to Hillend Dry Ski Slope for an eleven o'clock start. A lovely clear morning, with a fairly strong wind, making it feel quite cool on the tops. 170 runners lined up for the tough start up to Caerketton Hill and Allermuir Hill where the views looking out over Edinburgh were stunning.

Gary Jones was in the leading group and looking in good shape for the FRA Relays next week and The New York Marathon in 2 weeks.

After Castlelaw Hill there is a nice descent down to Checkpoint 5 at the footbridge and a chance for a quick drink and jelly babies before the longest climb of the day to Turnhouse Hill and Carnethy Hill with the field now well spread out. The next 3 miles is very up and down and difficult to get any rhythm going especially with the now pretty strong cross wind threatening to blow over those with not much ballast!

The route now drops down to the Drove Road, and a fairly long run for home but at least the wind is in a more favourable direction. A nice run down off Black Hill is spoilt a bit by the trudge through one of the smelliest bogs I have ever ran through. Then its a case of digging in and trying to keep going to the end as the ups and downs just keep on coming before the final quad sapping descent to the finish.

Good runs by all NFRs with Gary in 8th position in a great time of 2.43.49, Lewis and Jane on home territory, 1st time in this race for new NFR member Steve Matthews and John Dallinson coming back to form after injury. A good run for Billy Fraser and PBs for John Telfer and myself.

All in all a fine day out in a deceptively tough race, with Geoff Scott in our thoughts, and providing inspiration when the going got tough.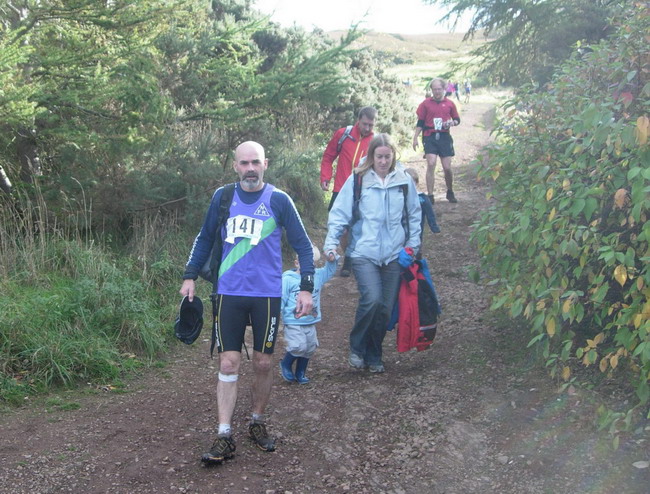 Billy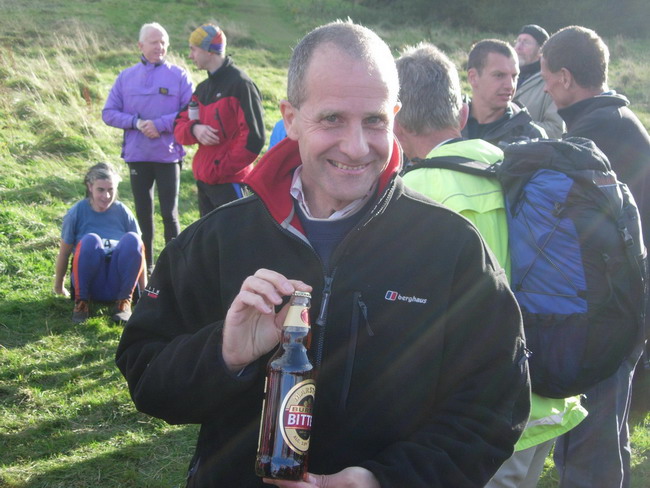 John Telfer with his bottle of beer for completing the back to back double of Manor Water and Pentland Skyline
(bigger versions of all the photos here)
Paul Appleby
results on Carnethy website