08/07/09
Saltwell Harriers Fell Race
- from John Duff (photos from John)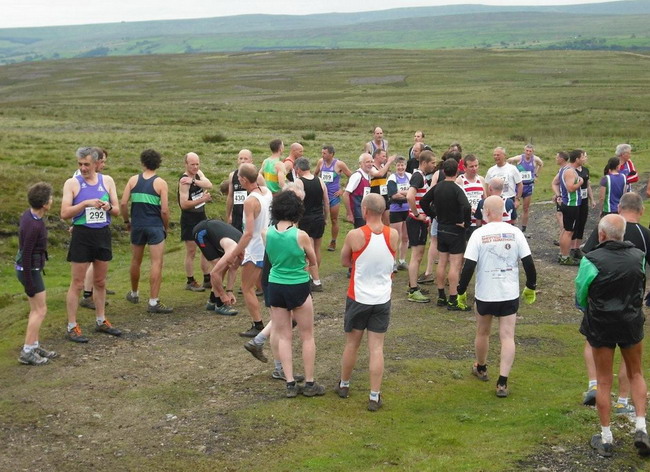 There was a good turnout of 76 runners for this midweek race on the moors above Stanhope in County Durham. The rain showers held off and a cooling breeze kept the midges at bay. Conditions underfoot were described as "moist" by race organiser Keith Wood, and the unfortunate runner who spent 2 minutes retrieving his shoe from a bog en-route no doubt agreed.
After the first climb up to the radio mast, there was some boggy running along the fence line, before a quick section along the old railway line and a fast descent to the stream checkpoint. The burn was not in spate this year, and runners only had to wade to knee depth to clip their numbers. After that, runners ran alongside the stream for a while, before the final agonising uphill finish.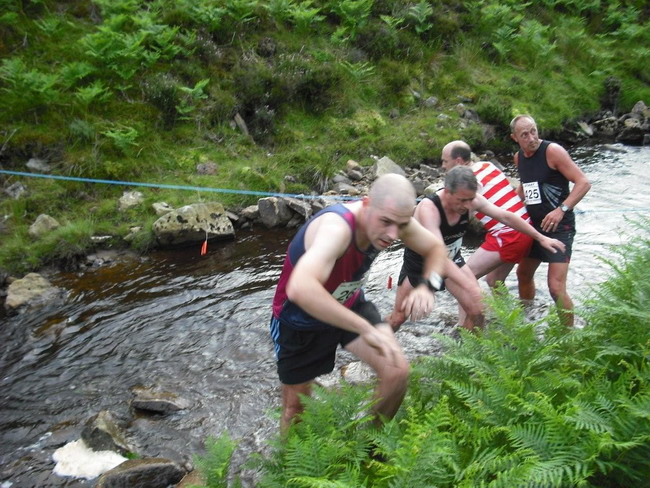 stream checkpoint
The post-race presentation was held in The Moorcock pub – which for those not in the know is on the road to "paradise" (Gateshead) as Keith Wood informed us. Ben Abdelnoor (Ambleside), making a return to the north-east, was a clear winner in a new course record of 40 minutes exactly. He received his prize from last year's winner of the ladies' race Rachel Vincent. Sarah Lister (Blackhill), in her first fellrunning season, won the ladies' race. Phil Addyman running in Ryton Tri colours was second. Will Horsley, paced by his dog Caspar, was first home for NFR followed by Dave Atkinson and Geoff Scott. Tynedale won the team prize.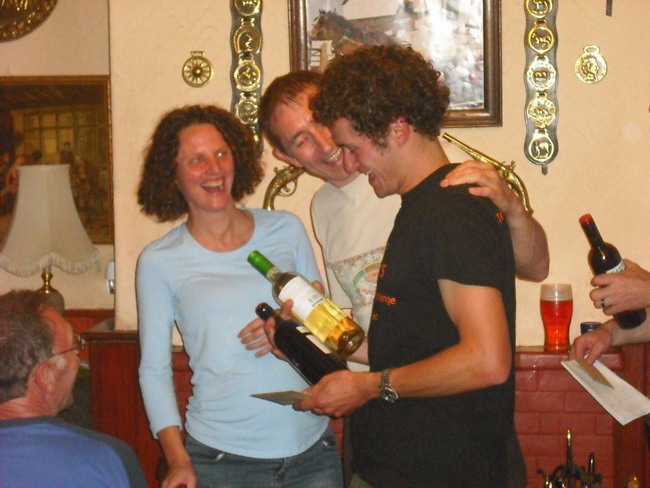 Winner Ben Abdelnoor
Many thanks to Keith Wood and his team at Saltwell for organising this enjoyable race.
more photos from John
John Duff