19/09/09
Simonside Fell Race
- from Phil Green (photos from Pat & Rob)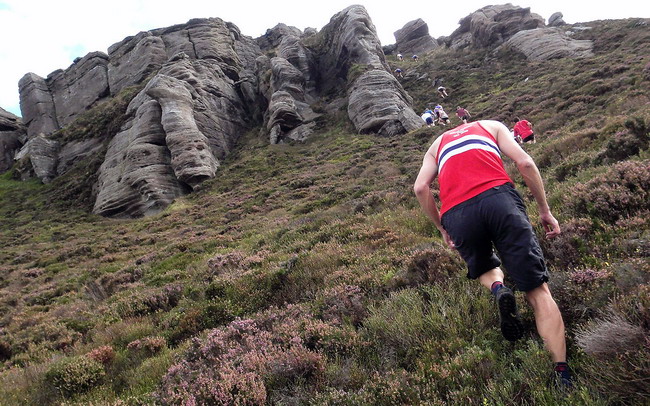 Simonside
This year's fell race saw 82 entries (including 2 juniors). The weather smiled on us again this year with the large dark clouds blowing over before the start. The course was kindly marked by Paul Appleby.
The race was got underway promptly (read 30 secs sooner than my watch) resulting in 2 runners having to play catch up. The course was the standard route through the river this year.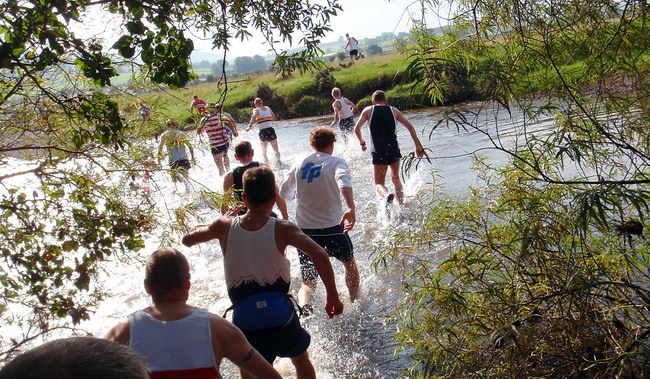 through the river this year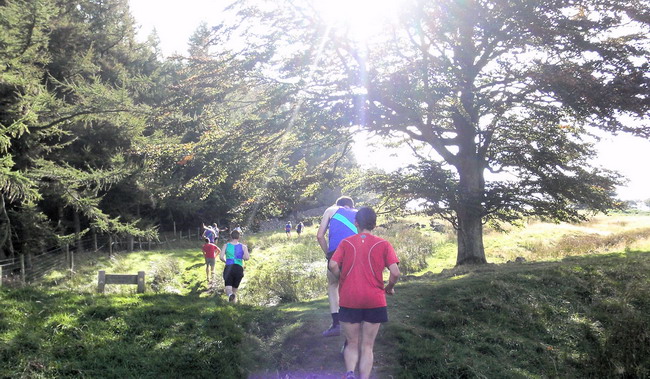 the sun beats down on the climb up
It turned into a grand tussle between Phil Sanderson of NFR who led for quite a bit of the race and James Buis of Heaton Harriers. James managed a spectacular fall gouging his arm and knee but picked himself up to follow Phil and overtake him. A splendid first win on the hills for Mr Buis in 46 minutes 17 secs. The third placed male was Paul Redman of NFR. The team prize was taken by NFR.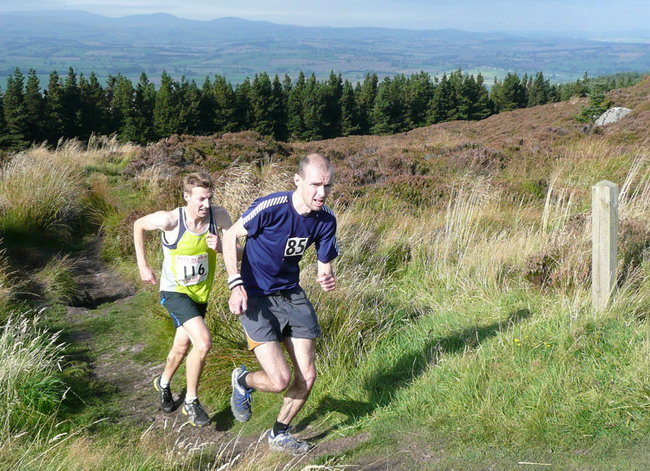 Phil and James Buis together for most of the way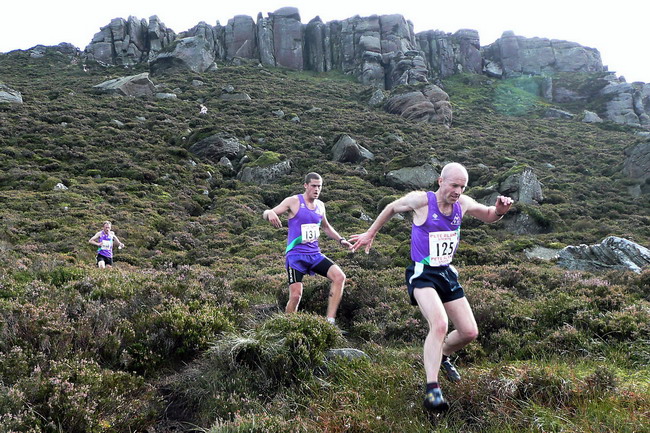 Paul Redman (3rd), Scott (6th) and Lee (4th), arms flying
The ladies race was won by Karen Robertson in a fantastic 55 minutes finishing 18 overall, Aly Raw of Bingley Harriers was 2nd lady and Claire Bagness was 3rd lady.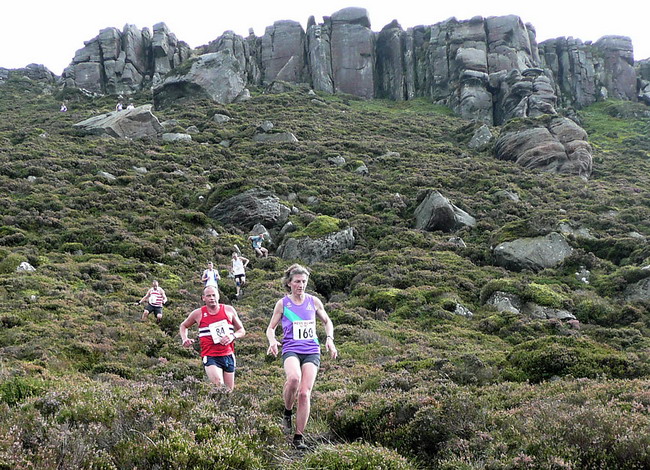 Karen blazes the way
The junior race was won by Matthew Grundy, and the second place went to another of the famous McWilliams clan, Joseph.
Further spice was added to the day when a gentleman wandered into the tent to enquire about the whereabouts of Sarah Bowen of Claremont Road Runners. We checked the results and indeed she had gone astray on the descent. A quick hunt round and a message over the tannoy confirmed that she was indeed out on the hill.
A group of runners was gathered to check the woods. However soon after they were dispatched Sarah returned unharmed, given a lift back to the showfield by a kind local after sensibly descending to the car park. A call on the radio recalled the search parties.
Many thanks again to all those who helped today to make it another grand day out, Graham, Paul and Wendy, Neil and Karen, Cyber-chief David, Sharon, Rob and Pat, Peter and Brian, Mike, all the Sanderson Family.
Still, all's well that ends well …
Phil Green
a few photos from the finish from David Coxon