18/10/09
UKA British Relay Championships
- from John Duff (photos: John, M. Byron, J.Bennett, Dexter)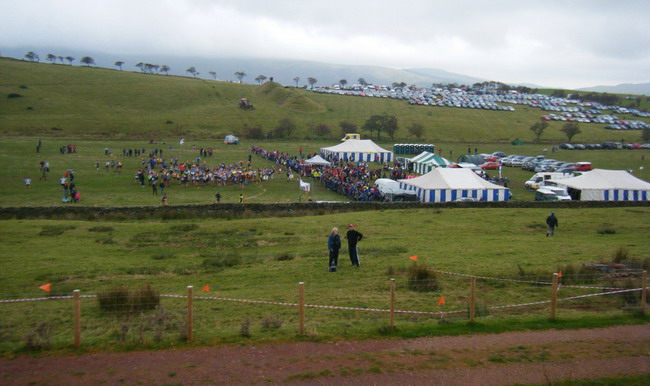 race centre - Dexter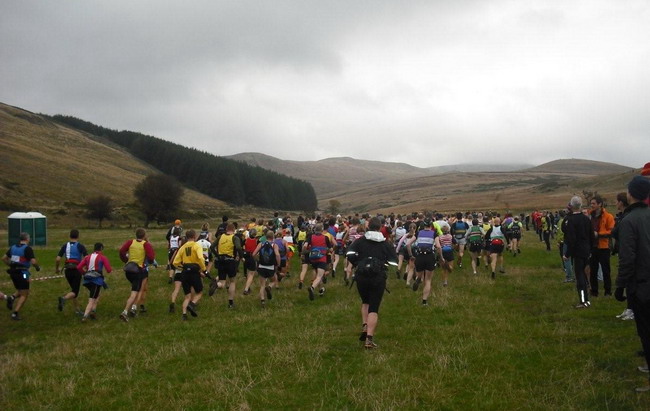 the start - John
Low cloud and drizzle made for difficult navigation at the UKA British Relays held in West Cumbria today. The senior team put in an excellent performance. Phil Sanderson had a storming run on the first leg coming in 8th. Will Horsley and Gary Jones took over on leg 2 and put in a solid run on the pairs leg. Francis Blunt and Dave Steel found their way round the navigation leg 3 despite the thick mist. This left Nick Swinburn, who ran the fastest leg 4 of the day, to bring home NFR in style. Our initial 13th place was upgraded to 10th as the first three teams (Mercia, Bingley and Pudsey & Bramley) missed checkpoint 1 on leg 4. Borrowdale who were orginally fourth won; Dark Peak won the ladies race.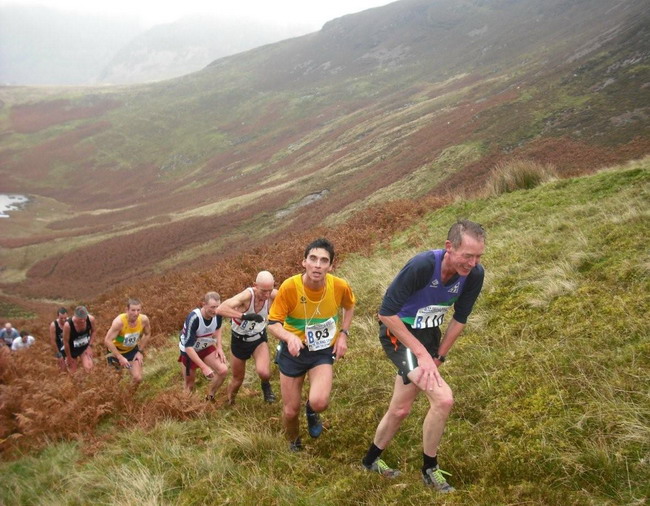 Bernard on leg 2 - John
NFR Vets couldn't emulate the heights of the seniors team but still had a good run to finish as the leading NE Vets Team (I think). Our open team were also going well with a good lead leg from Karen Robertson. Unfortunately Steph Scott came off second in her battle with the Cumbrian mist on leg 4 and had to retire. Despite this, a good time was had by all with excellent hospitality and tea & cake being dispensed in Will Horsley's caravan.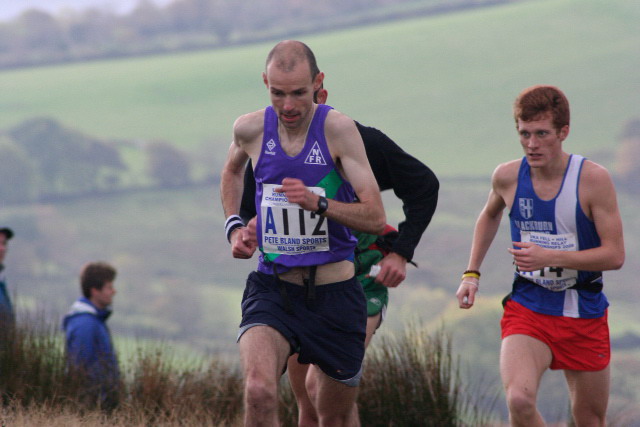 Phil sets off on leg1 - Marcus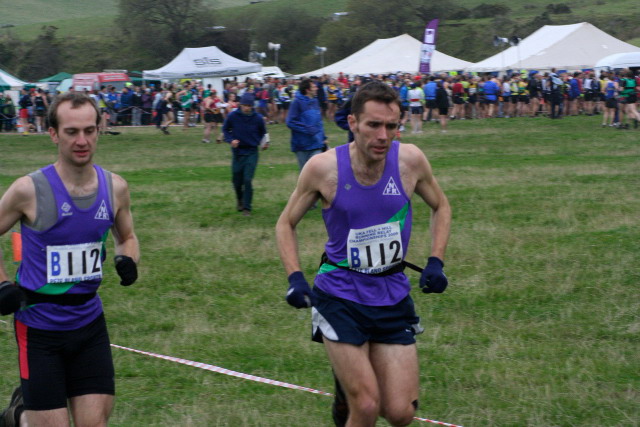 followed by Will & Gary on leg 2 - Marcus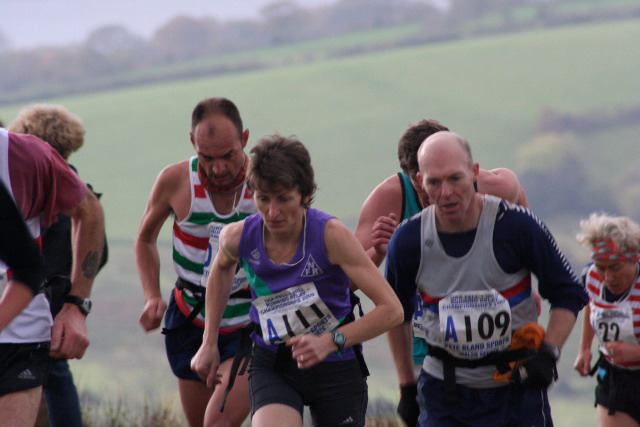 Karen sets off in the open team - Marcus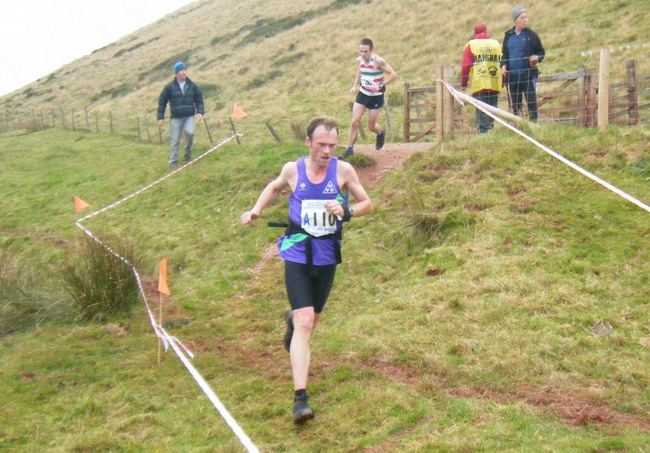 Lee on leg 1 - Dexter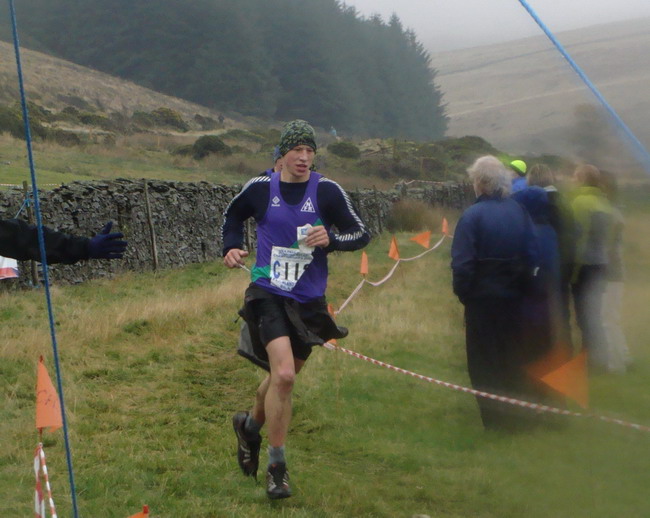 Francis finishing leg 3 - Jill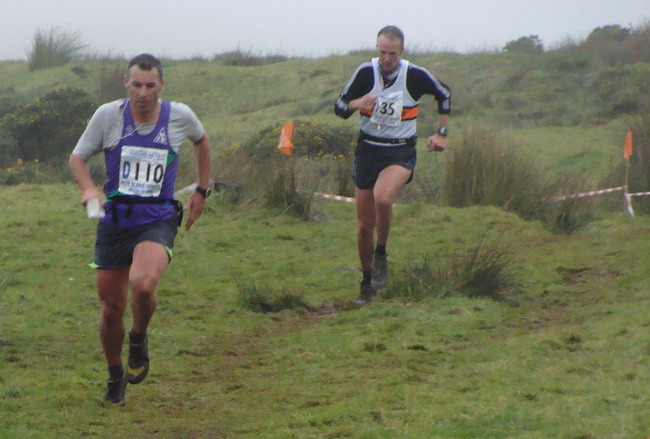 Dave nearly home - Jill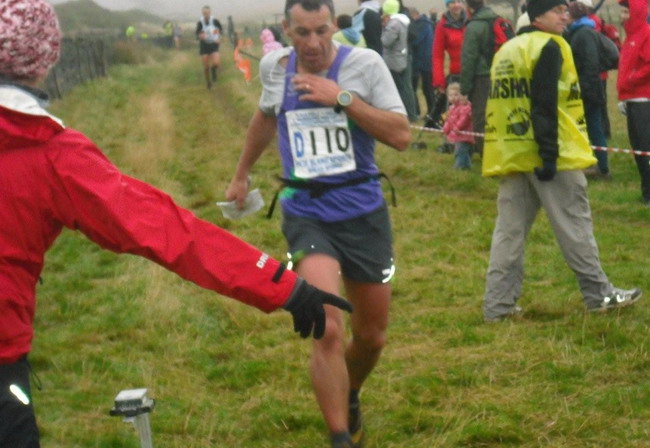 Dave brings home the vets - John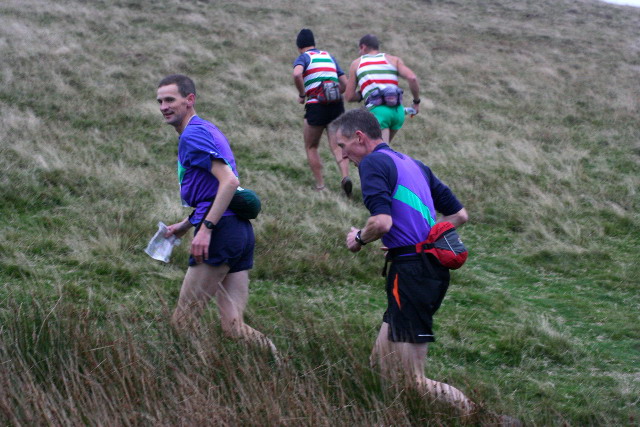 John & Bernard, leg 2 - Marcus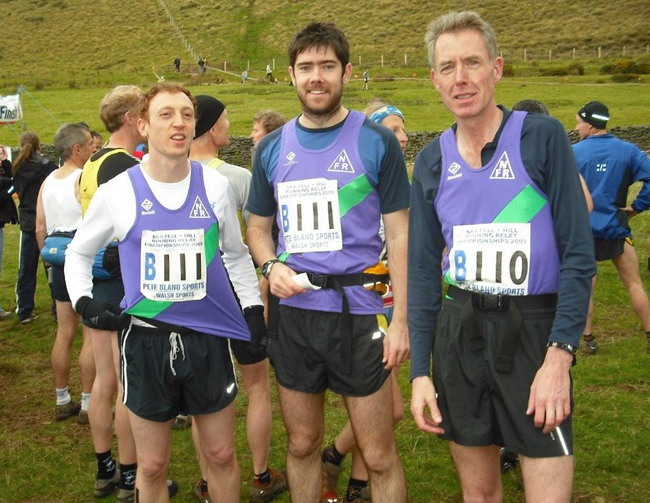 Jack, George and Bernard - John
more photos from John Duff | Marcus Byron | Jill Bennett | Dexter
John Duff