26/09/09
Whernside
- from Philip Sanderson (photos from Philip's mum)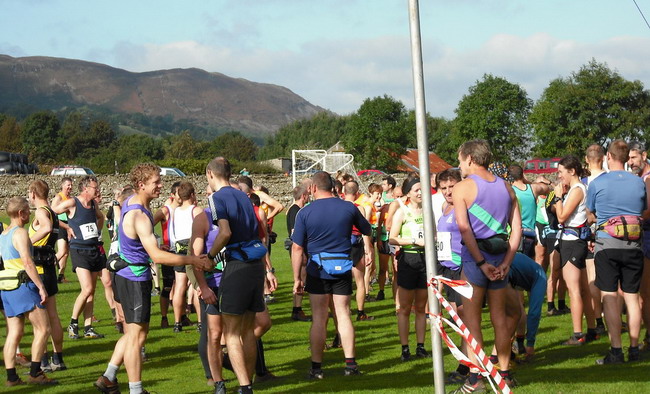 12.1 miles / 2972' (BL)
A motley assortment of renegade NFR runners (Francis, Graham B, Phil S, Richard and Peter) decended on a misty Dent.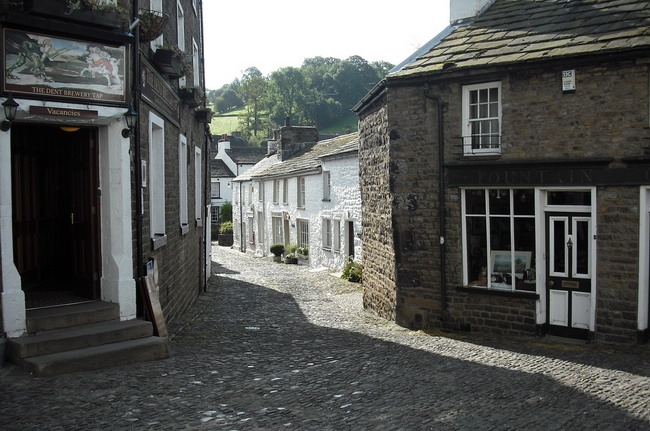 the beautiful Dales village of Dent
However, the mist soon burnt off to show a very beautiful Dales village. 167 runners took on the challenge of Whernside and Great Coum. Conditions were fantastic for running and the views from Whernside as good as it gets. For the first time I actually stopped and admired the hills and dales.
Matthew Speak won the race for the second time and I think he broke his own record. I think he was ten minutes clear of the guy in second [... a modest Phil! - ed]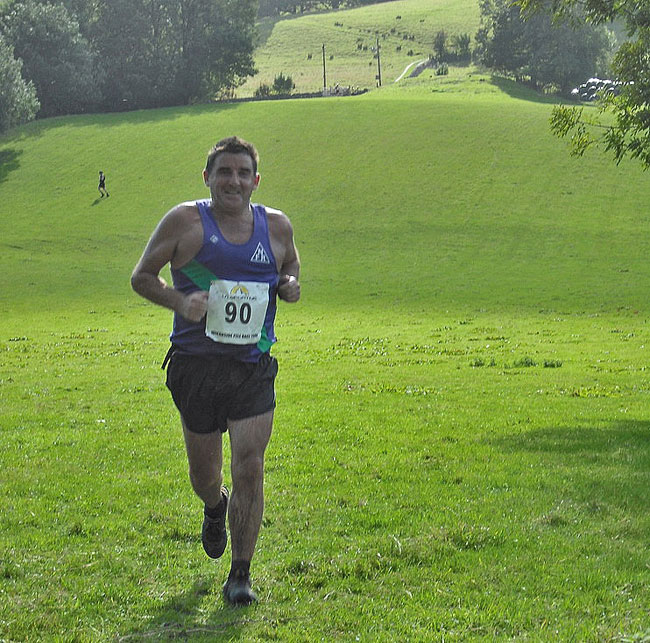 Richard at the finish
The Rothbury clan after running a hard race took off to meet the legendary Joss Naylor to reminisce about the old days on the fells.
more photos from Philip's mum
Phil Sanderson
results on FRA website