03/04/10
Askham Fell Race
- from Philip Sanderson (photos: Thora Sanderson)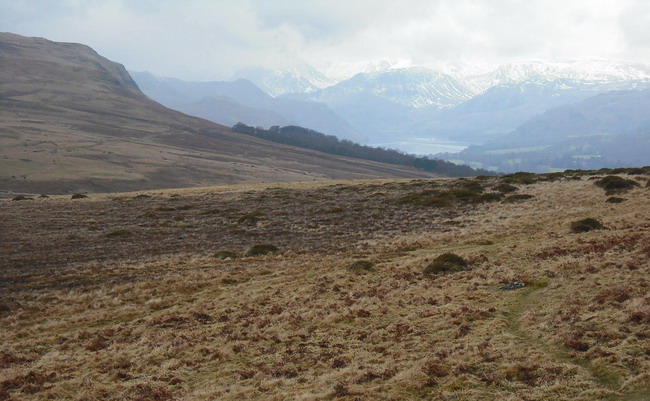 view from Askham Fell
Our Chris, Billy Fraser, Graham Bingham and I were present for this one. Clouds were very black and ominous, we were sure to get wet. However, it stayed dry without a breath of wind, almost perfect conditions.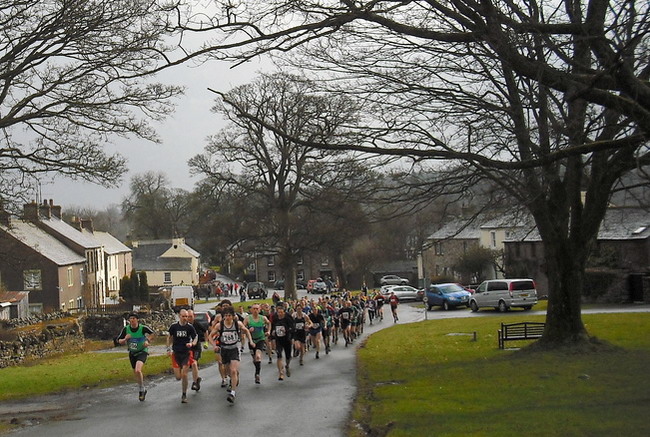 start in Askham village
This is an area I know quite well, as having spent many a time walking the hills round about with my Mam & Dad. However, Arthur's Pike was a new hill/mountain that I had never been up.
Race was very fast, with the terrain mostly grassy and very runnable. Arthur's Pike was the only hill but it was quite a little demon. Very steep, a bit like the start of the Helvellyn Fell Race. However, it was great and just what the doctor had ordered.
Morgan Donnelly won the race in a record time of just over 57 mins. 7 mins under the record. I was pleased to get under the hour and our Chris was pleased to get under 1.15. Graham was very pleased to get to the finish with no new injuries.
Graham had been up Helvellyn the day before. He said there was still 5 inches of snow on the top.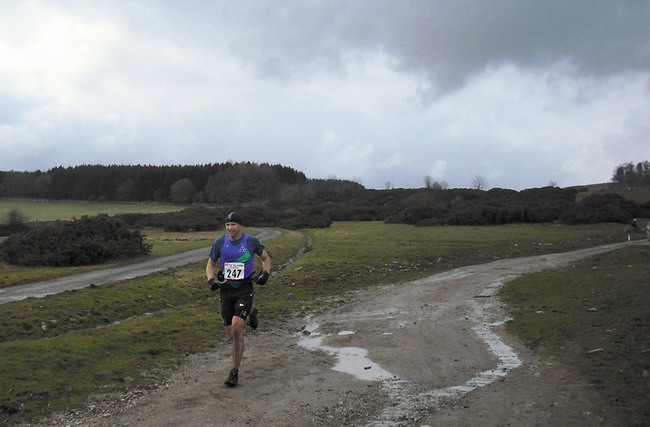 Chris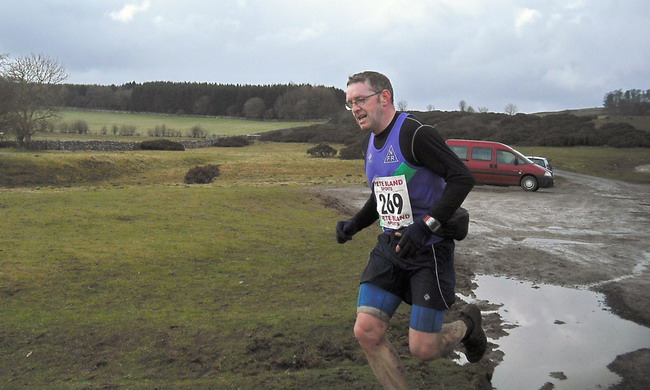 Graham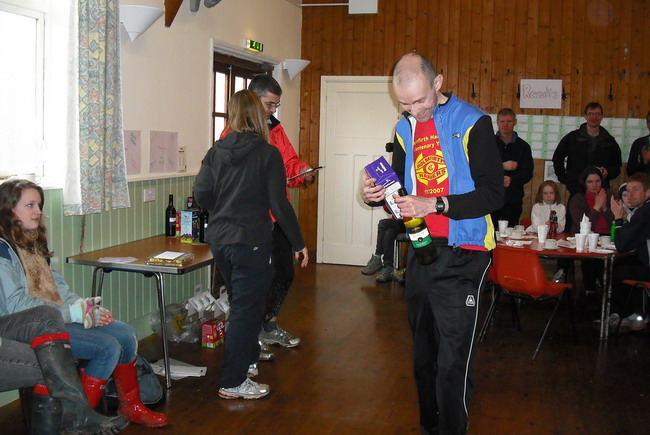 Philip
more photos courtesy of Philip
Philip Sanderson