08/05/10
Buttermere Sailbeck
- from John Duff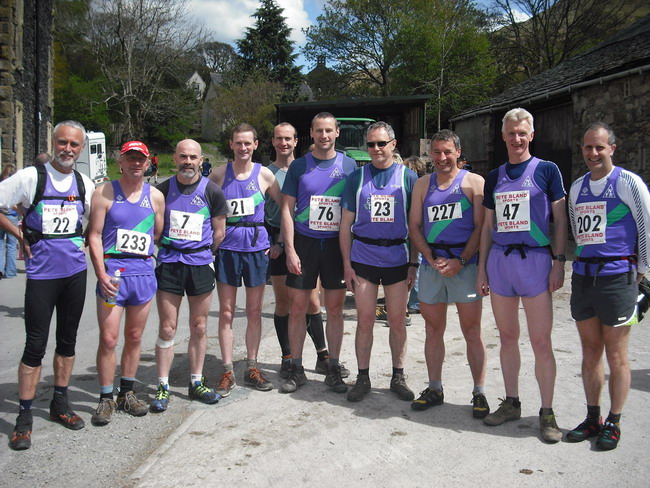 photo: John Duff
There was a good turnout from NFR at Buttermere Sailbeck on Saturday.  About 15 folk enjoyed this tough Lakeland medium race.  Conditions were nigh-on perfect with the clouds high and a cool (and at times chilly) breeze on the tops. 
This race packs over 4,500 ft of climbing into its 9.5 miles.  After the initial climb over Ard Crags, runners drop all the way back to the valley before a stiff climb up Causey Pike.  After an exhilarating ridge run/climb to Crag Hill, there was a fast descent over Whiteless Pike.  If you were lucky, you were able to follow a local and skirt to the left of the crags on the steep descent. 
Phil Sanderson was first home in 11th, though by his high standards he ranked this as a poor run.  Will Horsley had an excellent run to finish 18th.  Scott Gibson and Stevie Matthews were not far behind him. Ruth Fletcher was NFR's lady representative.  Others making their championship debut this season were Dave Atkinson and John Dallinson.  The race was won by Jim Davies (Borrowdale).
John Duff