17/04/10
Coledale Horseshoe
- from Phil Sanderson (photos from Phil's mum)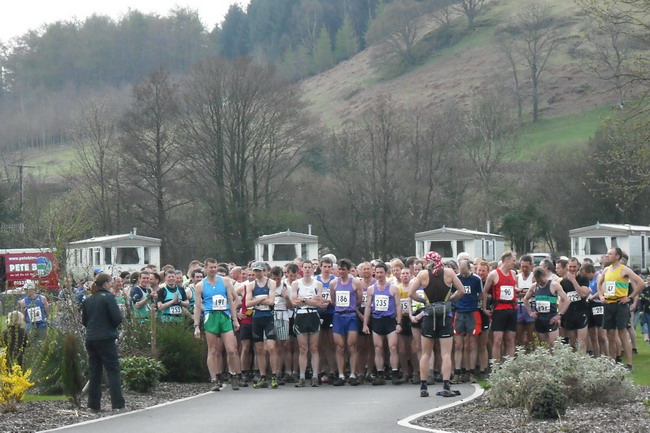 I travelled to Braithwaite today with severe concern. After the fallout from the Icelandic volcano and reading the headline in The Sun about the dust being poisonous, I was very worried. However, after seeing a healthy sun-tanned Phil Green, who looked in good health, there was nowt to worry about.

The NFR roll-call was Chris Sanderson, Phil Green, Dexter, Paul Hainsworth, Chris Rowe, Billy Fraser, Peter Reed, Chris Winter & me. Please forgive me if I missed anyone out.

How this race has had 2 years of lovely sunshine I will never know. Perfect weather for the mountains. Grisedale Pike was a long slog, Eel Crag was dodgy with loose slate and stone. But the run back was fast with very little path erosion after the bad weather.

Dexter found some snow to run through on the top of Eel Crag which made him happy and had a good battle with our Chris, with Dexter coming out on top. Our Chris did much better than last year and did not collapse at the finish. Peter took 4 mins off his time from last year. Chris Winter enjoyed his first Lakeland fell race and looked good at the finish. Paul looked immaculate at the finish as though he had never raced. I think it was Chris's first race in NFR colours, but I may be wrong. Billy had a strong race as usual, he appears to get to a lot of races up and down the UK.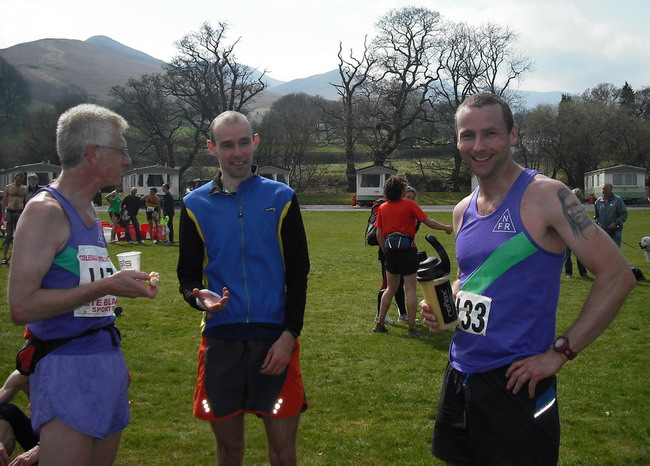 Some poor fell runner ended up in hospital after a nasty fall. I have no name, but I hope he is okay.
As usual Mike Robinson did a great job as organiser and had a pretty good race as well. Jebby won, but a young fella from Keswick was only seconds behind. Forgot his name, but I believe we will all know his name in the future.
more photos from Phil's mum
Phil Sanderson