01/05/10
Coniston Fell Race
- from Phil Sanderson (photos: Phil's mum)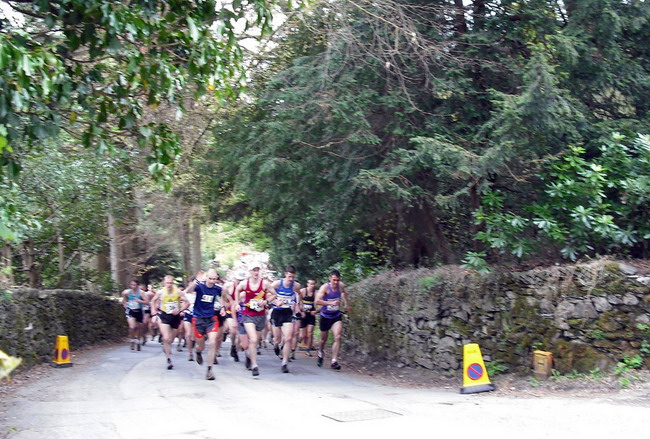 Another lovely day in the Lakes, hot sunshine greeted us at Coniston (but was it to last!).
The NFR team here was George, Aengus, Dave J and maybe Trevor (not seen by my Mum, but could have been there!).
Coniston is one of the toughest of the medium length races in the Lakes and the descent off the Old Man is always a worry. From my short experience of the English Champs, I would say this was the toughest line up of big name runners so far. I could not see many top runners missing from the start.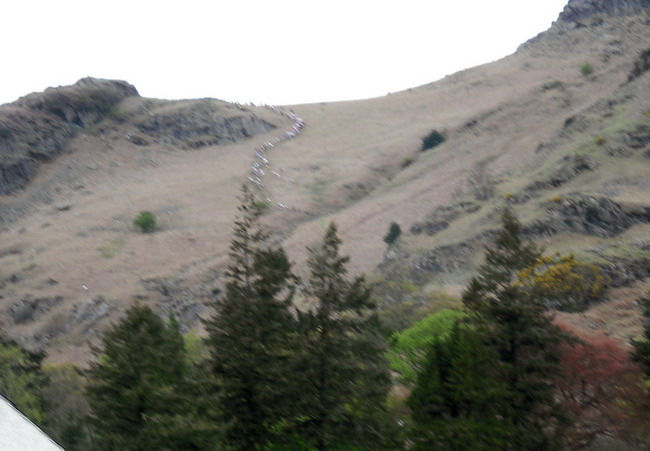 The start of the race was predictably chaotic, with everyone jostling for position on the tarmac up to the bottom of Wetherlam. The speed up Wetherlam was very fast. However, there was not a breath of wind on the skyline once reached. Good things never last and by the time the top of the Old Man was reached things were to change. If you were lucky, the sun was to shine on your sweating brow, or if you were unlucky hailstones were to bounce off your brow.
The line off the Old Man is a tough choice, do you take the walkers path or risk the mines and crags. I took the worst line possible and ended up in one of the copper mines. However, worse things happen at sea and in fell running. I believe George took a good line and had a great descent.
At the bottom after negotiating my way to the miners path I decided to do my annual tumble in the Lakes. I managed to find a nice rocky spot with a good crowd of watchers. Badly skinned but with nothing broken I managed to find my way to the finish.
Ian Holmes won the race for the ninth time (amazing!)
Phil Sanderson
Coniston Fell Race website (results)
video of the race on YouTube by Wharfeego