12/06/10
Roman Wall Show
- from Lee Bennett (photos: Jill & Phil's mum)
A handful of NFR's were among about 45 runners who enjoyed the sunshine at this years Roman Wall Show race. The competitors were lined up in a tight pack at the start, less than 5 yards from a ditch, the first obstacle ready to catch out the unwary.

over the ditch - Jill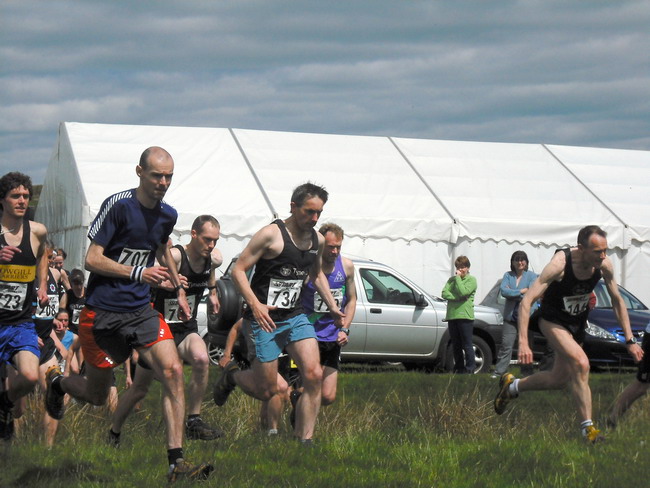 ok, done the ditch bit, what's next? - Thora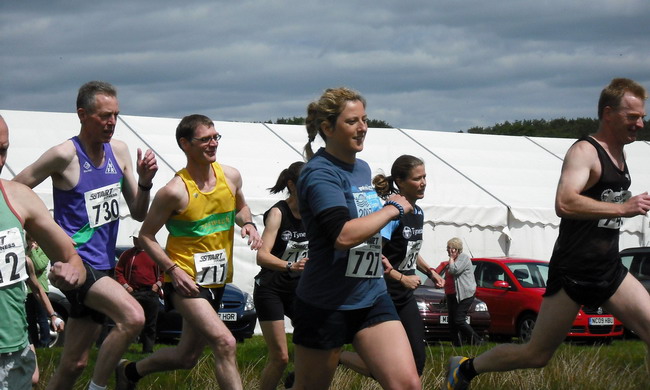 off to a good start - Thora
Conditions were dry underfoot, and Philip Sanderson soon had a commanding lead over the chasing pack. The rocky underfoot conditions meant you had to concentrate hard rather than enjoy the clear views across the Tyne Valley, and John Tollitt soon suffered a twisted ankle and unfortunately had to retire early in the race.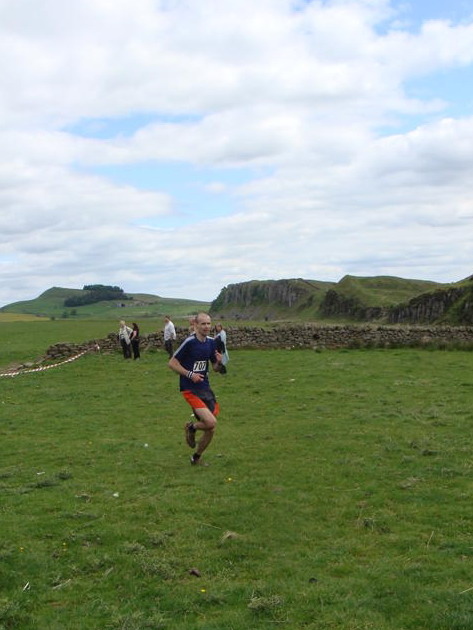 Phil knocks up another win - Jill
From the show ground at Steel Rigg the 4.5 mile course runs west, following the ups and downs of Hadrian's Wall for a couple of miles, briefly dropping north, and then returns to the showground over fast, runnable tracks. Philip gets another win in a competitive field, with Joe Garbarino taking the honors in the V70 category.

Young Robyn Bennett represented NFR in the under 13s race, coming in as the first girl, 4th overall, and proud winner of a big bag of sweets.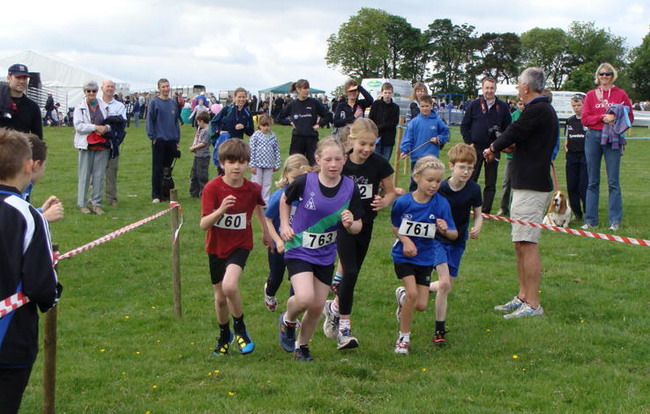 "those sweets are in the bag" - Jill
Lee Bennett