06/07/10
Saltwell Harriers Fell Race
- from Will Horsley (photos: Marcus Byron)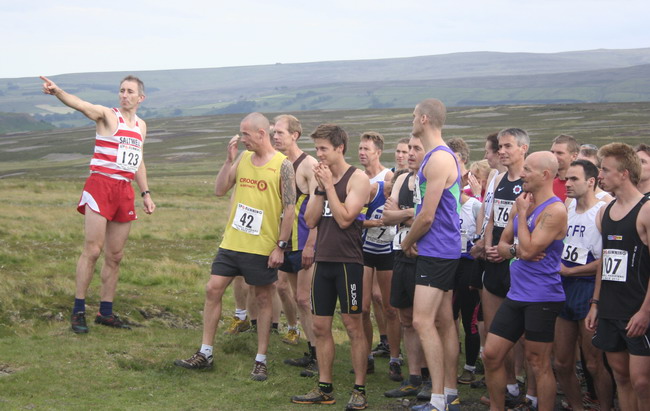 that way!
The Saltwell Harriers fell race had a record turn out of 132 runners, with many from NFR including a rare local sighting of Nick Swinburn (who had cycled 20 miles into the wind to the start of the race).

The race was started with the familar jovial preamble from organiser Keith Woods. Despite a few chancers getting in the way early on it was business as usual for Nick who was already well clear by the radio mast and was never troubled. There was a bit more action further back with an unknown quantity from Blackheath & Bromley (what do they know about fell running?) making an early charge. However as soon the going got rough his pace slowed and I made my move, just about managing to keep Nick in sight the rest of the way round.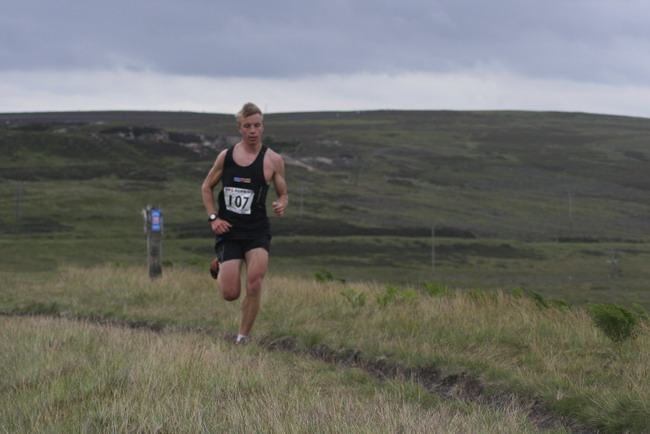 Nick the quick
Nick crossed the line in 40:10, only 10 seconds off the record but still not a PB for him. He did not realise the record was on and visibly eased off on the final climb. I was 90 seconds back. The southern challenger (Spencer, sorry can't recall surname) took a detour that probably made little difference to time or place for third. NFR newboy in his first club outing, Lee Grant, also took a similar detour for fifth place. Pippa Archer (DFR) was first lady, Karen second and first FV. Scott Gibson finished in the top ten.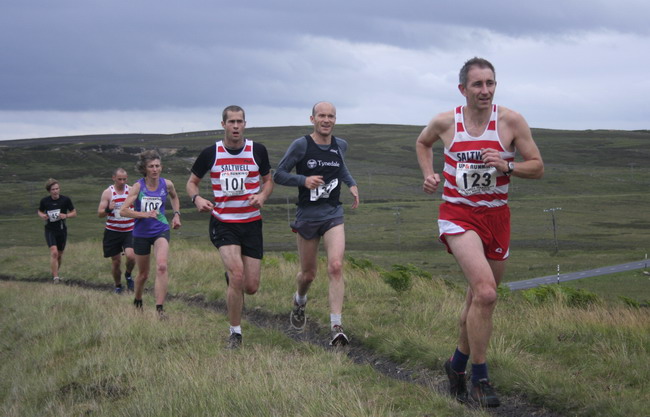 full steam ahead along the old railway
Plenty of prizes were liberally distributed in the Moorcock afterwards. Nick was only thwarted by in his attempt to cycle home by a lack of bike lights.
Will Horsley
more photos from Marcus