26/06/10
Sedbergh 3 Peaks
- from Phil Sanderson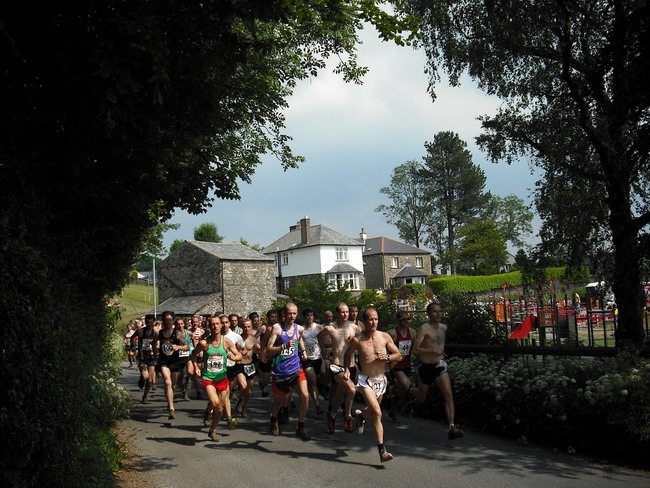 photo: Thora Sanderson
Sedbergh 3 Peaks (British & English Champs Counter)
Not your usual set up for a fell race with the ladies and mens race being split, probably due to the numbers and short distance of race. Gary and I represented NFR for this short 4.1 mile course over the 3 hills of Winder, Arant Haw and Crook. The men's race was not until 3 o'clock with the heat and nerves to play a big part in the race. Predictably the men's race was very fast in unbearably hot humid conditions. The first hill was a killer in the heat, with the legs drained of any energy. However, from the top of Arant Haw it was a fast grassy descent to the finish.

The women's race was won by Phillipa Jackson with a race time of about 38 minutes.

The men's race was won by Tim Davies.
more photos from Phil's mum
Phil Sanderson