27/03/11
Blakey Blitz
- from Phil Green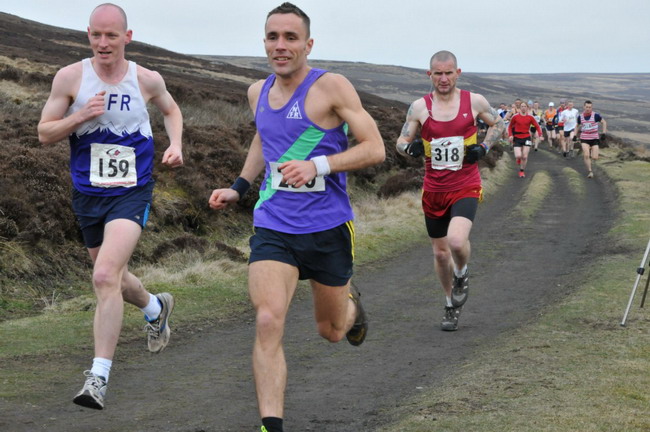 front of the field - photo: Dave Gowans
Gaz Jones, Steve Matthews, Chris Sanderson, Dave Johnson, Trev Wakenshaw, Neil Gammack and Myself made the Sunday morning trip to North Yorkshire. This after a losing an hours sleep as well!

This race has to be the hardest in the Winter series, certainly its the most technical, with a great descent into and climb back up from Great Fryupdale. The rest was just nice rough fell and some leg sapping bogs. Gaz Jones had tussled in the top three all way round and finished a very good second. The first four runners all beat the old course record previously set by Phil Sanderson, the new one being set by Paul Butler of Loftus and Whitby (1 hr 21 I think)

Next in was Steve in 16th and then Chris. I followed next and then Dave, Trevor was the lantern rouge.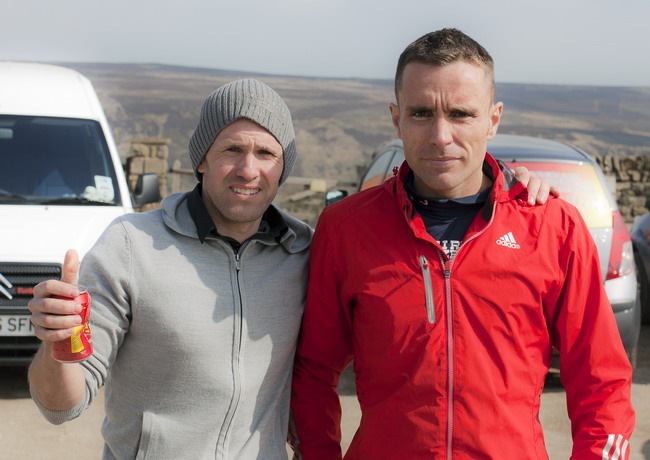 Steve and Gary - photo: Steve Matthews
(Neil had dropped out at the bottom of the first descent after going over on this ankle at full tilt! He is out now for 6-8 weeks having done some serious soft tissue injury.)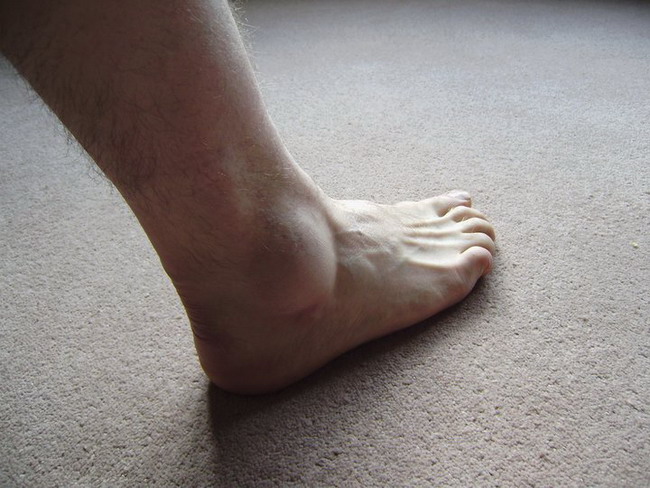 Neil's ankle
Phil Green
Results and report on the Esk Valley site
photos by Steve Matthews | Dave Gowans