01/08/09
Powburn Show Race
- from Rob Stephens (photos from Pat & Rob)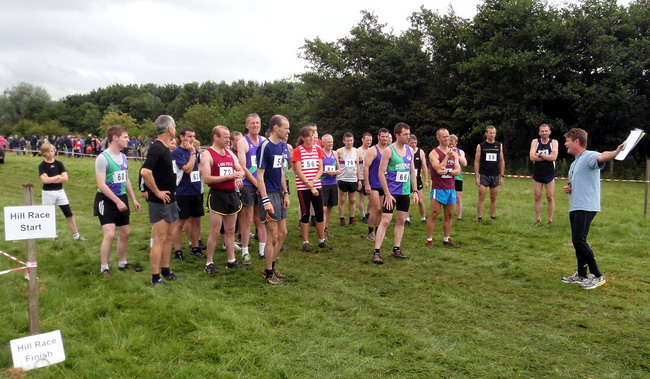 Glen mentions that you don't have to do the hill bit if you don't want to!
A busy weekend indeed for race organiser Glen McWilliams and his family, this being the first of two Northumberland Show races this weekend with College Valley on Sunday. Of the two races, Powburn has the added incentive of generous prize money, so for the faster runners, this was obviously the one to prepare for.
A short and fast out-and-back course, largely across flat fields, but with a sharp climb up East Hill. The river Breamish has a long history of flooding and the recent deluge has ripped away the repair work on the footbridge from last time. The ford has also been gouged out and is closed, but today, the river crossing doesn't provide too much of a problem for keen runners.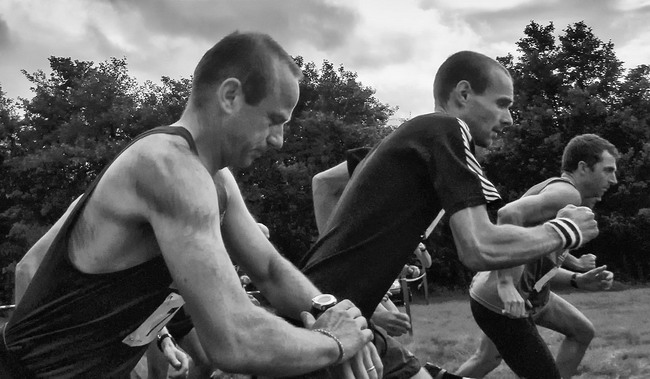 off to a fast start
As forecast, the morning's gloomy clouds and rain began to roll away, and as it did so, the temperature began to rise at Powburn showfield. Things were hotting up with the racing too: Phil Sanderson and Iain Twaddle (in his Wooler vest) set off at rapid pace, with everyone else in hot pursuit. Close behind, Low Fell runners were out in force, Wooler's Adam Fletcher, and gradually accelerating through the field, Phil's brother Chris, along with Geoff, Tim and Jack.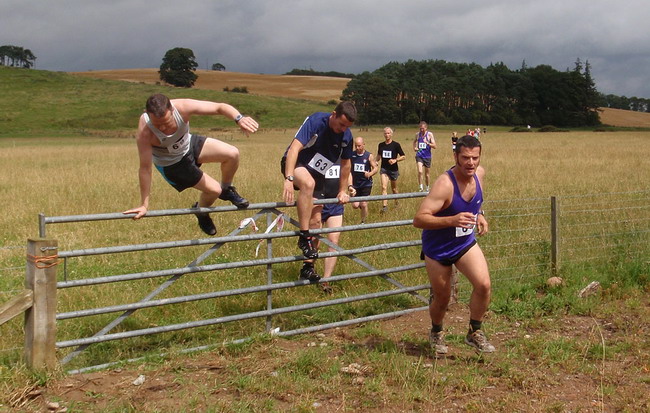 the chasers build up speed
At the river crossing Iain was a little in front but Phil soon caught up as they battled on up East Hill. On leaving the summit, Phil began to open up the lead which would secure first place. Meanwhile, there was plenty of fast and furious running from others, including an impressive run from a young Orlando Hill.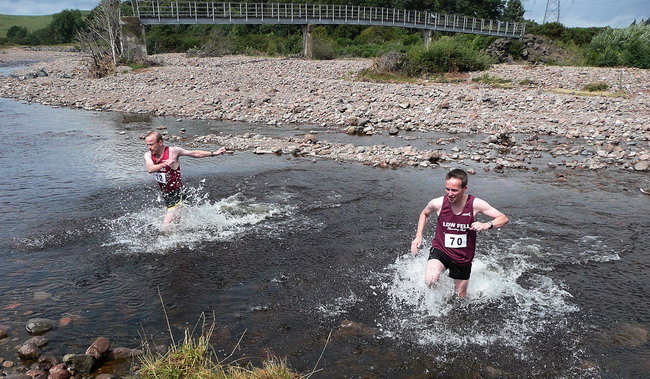 Low Fell runners make a splash
After an unplanned bathe in the river, I discovered the sudden increase in weight of drenched gear quite an interesting challenge as I tried to catch up through the fields of stubble and kale.
Phil won by about a minute and Sue Mitchell was first lady. Wooler got the team prize and Glen's son Jack first local.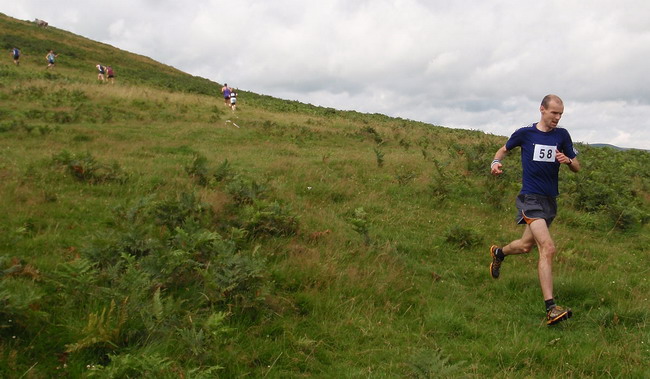 Phil increases the gap on the return (Iain in the distance)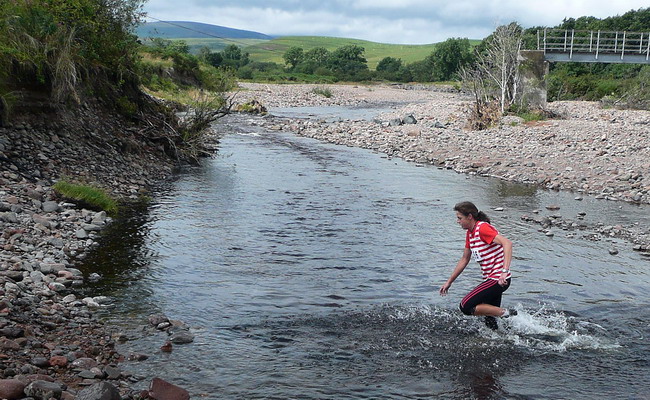 first lady Sue Mitchell and an idea of the flood damage
Many thanks, Glen and Jack, for this very enjoyable little race.
Route: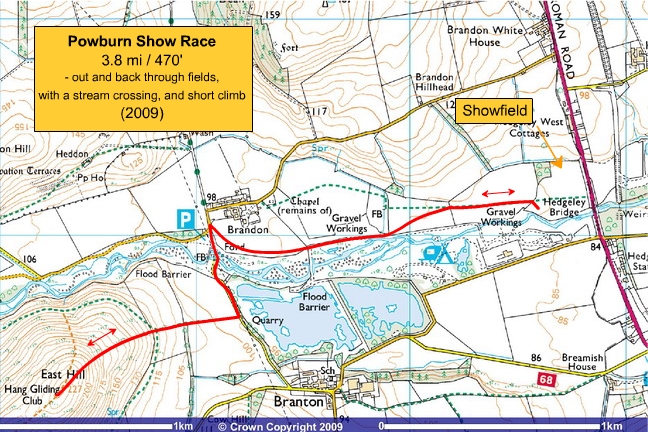 Image reproduced with kind permission of Ordnance Survey (Get-A-Map)
Rob Stephens